Real-life Forest Gump recreates the movie by running 15,000 miles across the US
26 May 2018, 10:15 | Updated: 26 May 2018, 10:17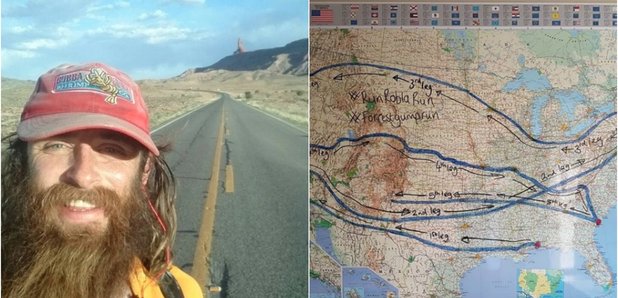 "Run Forest, run!"
While running on a treadmill for ten minutes makes most of feel tired just thinking about, one British man has gone the extra mile (literally) in order to recreate the cult classic, Forest Gump.
Liverpudlian Rob Pope, completed an almost 16,000 mile run across the US last month, dressed as Tom Hank's character from the 1994 movie.
The 39-year-old revealed that he had covered 15,607 miles in total in 422 days equaling out at 37 miles per day!
And that's not to mention that the amateur athlete also ran an extra 10k in the Boston, Oregon State Championships AND the Manchester, Brighton and London Marathons, making it 600 marathons in total.
What a guy.
In April Rob became the fastest runner dressed as a film character in the London Marathon, completing the course in just two hours and 36 minutes.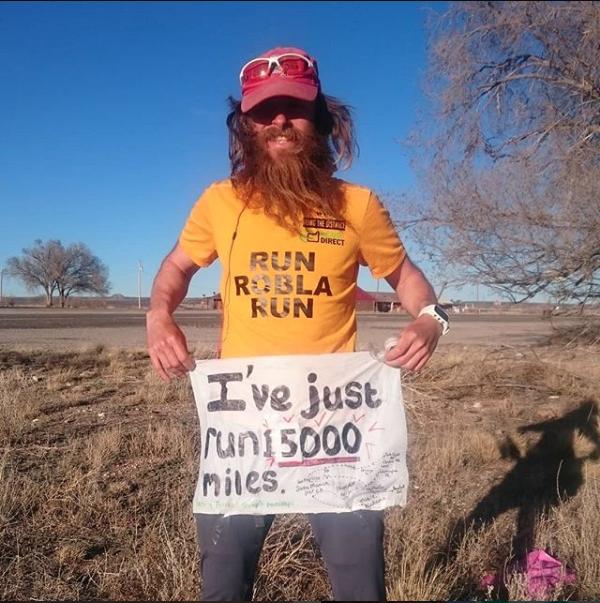 Following in the foot steps of his determined movie character look-a-like, Rob has managed to raise a whopping £32,237 of his £50,000 target for the charities the London-based Peace Direct and the WWF.
Speaking to Bored Panda he said, "I did my bit as I ran from Alabama to California to Maine to Oregon to South Carolina and on to Monument Valley, following in the footsteps of a certain Forrest Gump!"
"I first had the idea to run across America 15 years ago. I'd had a number of half-hearted attempts trying to put a run together, but after watching Forrest Gump one night, I had a light-bulb moment."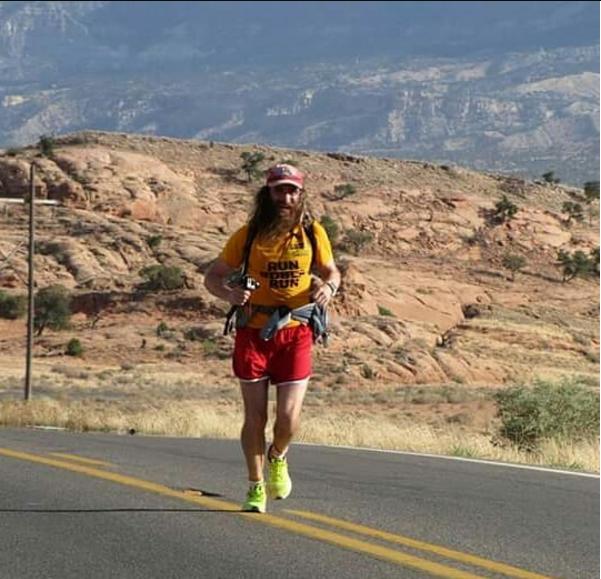 Rob's charitable run even scored him an invitation with royalty as the young runner and his family attended the Prince of Wales' 70th birthday bash at Buckingham Palace.
Sharing pictures from the royal celebration he wrote, "Friends in highness places. What a lovely day. Thanks to @wwf_uk (+ @ClarenceHouse) for inviting Nadine and I and believing in what seemed a crazy scheme to start with.
"Almost 16k miles later, our journey reaches the Palace. Happy 70th, Prince Charles and cheers for caring about our planet. For all my American friends, yes. I did see Meghan. Six foot away! Cucumber sandwiches, Victoria sponge, sun and ceremony.
He continued, "Even the queue was cool. Moorhen nesting in the Palace lake didn't know how good she had it. We did though! Highlight was Prince Harry being interrupted by a Bee. I know that feeling.
"Who likes Royal weddings? We do, the USA does, most of Australia, NZ and Canada and well...anyone with a romantic bone in their body! If you donate via the link below I can GUARANTEE an invite to the next big wedding in 2019!"
To check out Rob's page and donate, click here.