Real-life Spiderman climbs four storey building to rescue child
28 May 2018, 12:17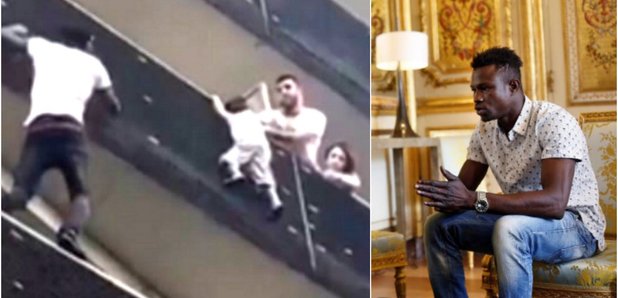 Not all superheros wear capes
Is it a bird? Is it a plane? No, it's France's version of Spiderman.
French residents couldn't believe their eyes as a man scaled the side of a building to rescue a young boy from the fourth floor.
Mamoudou Gassama, a 22-year-old Maliant migrant, acted like a true superhero as he took less than 40-seconds to climb the high-rise block in the city's 18th arrondissement.
French Spiderman pic.twitter.com/UdQSKAIH6v

— Gautam Trivedi (@KaptanHindustan) May 27, 2018
Les héros ne portent pas de cap. #Paris pic.twitter.com/QrOn3YB4Q7

— •NubiΔΠ• (@Adil__Brown) May 27, 2018
Onlookers were seen cheering the real-life hero on as he carried out the Hollywood style rescue, saving the child from falling.
A video of the hero has since gone viral, with many people applauding Gassama for his bravery and making the obvious comparison between him and Marvel character, Spiderman.
One Twitter use wrote, "Wow what an amazing rescue It's great to see the people that value other people's life's"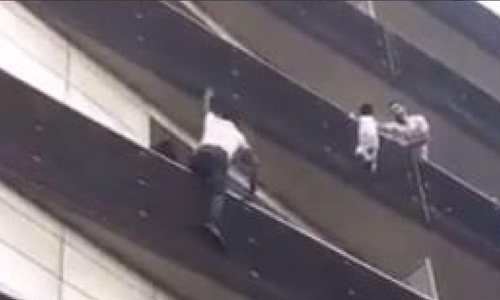 Another posted, "What this man did to save the child was staggering."
In an interview shortly after the incident Gassama said [according to AFP translation], "I saw all these people shouting, and cars sounding their horns. I climbed up like that and, thank God, I saved the child.
"I felt afraid when I saved the child... (when) we went into the living room, I started to shake, I could hardly stand up, I had to sit down."
Firefighters who later arrived on the scene thanked the young hero for his brave acts saying it was fortunate that "there was someone who was physically fit and who had the courage to go and get the child."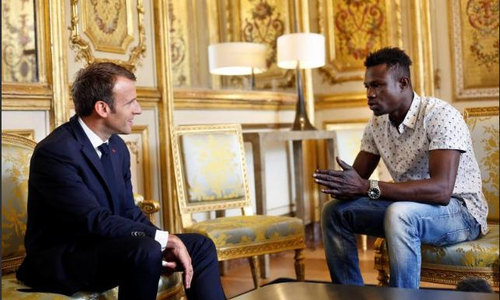 Gassama who arrived in France just six-months before, has now been given French citizenship after meeting French President Emmanuel Macron.
The mayor of Paris, Anne Hidalgo, also praised the real-life Spiderman for his valiant act calling him an "example for all citizens".
Well done, Gassama!