Here's Proof That You Can Haggle On The High Street!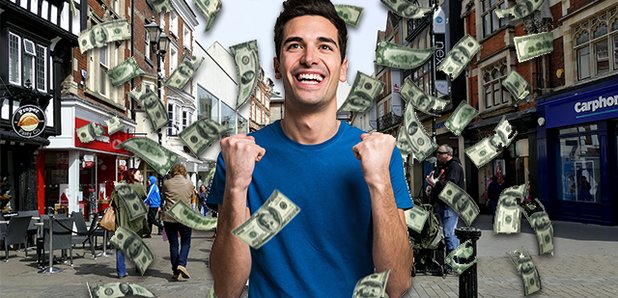 These high street chains are supposedly more open to giving discounts on products when asked by customers...
When we think of haggling markets and stalls in holiday destinations come to mind, so we were surprised too when we heard some of the biggest names on the high street are open to a haggle!
Of course, not all the major retailers are up for compromising on their prices but if you know where to go, research shows it is possible.
Consumer website MoneySavingExpert has run an investigation into haggling on the high street and have come out with a list of the best shops to try your luck in.
According to MoneySavingExpert, Carphone Warehouse is the shop with the highest haggling success rate of 61% which is no surprise with phone company's trying to keep customers loyal with reductions in price on mobile phone contracts.
Here is the top ten alongside the success rates...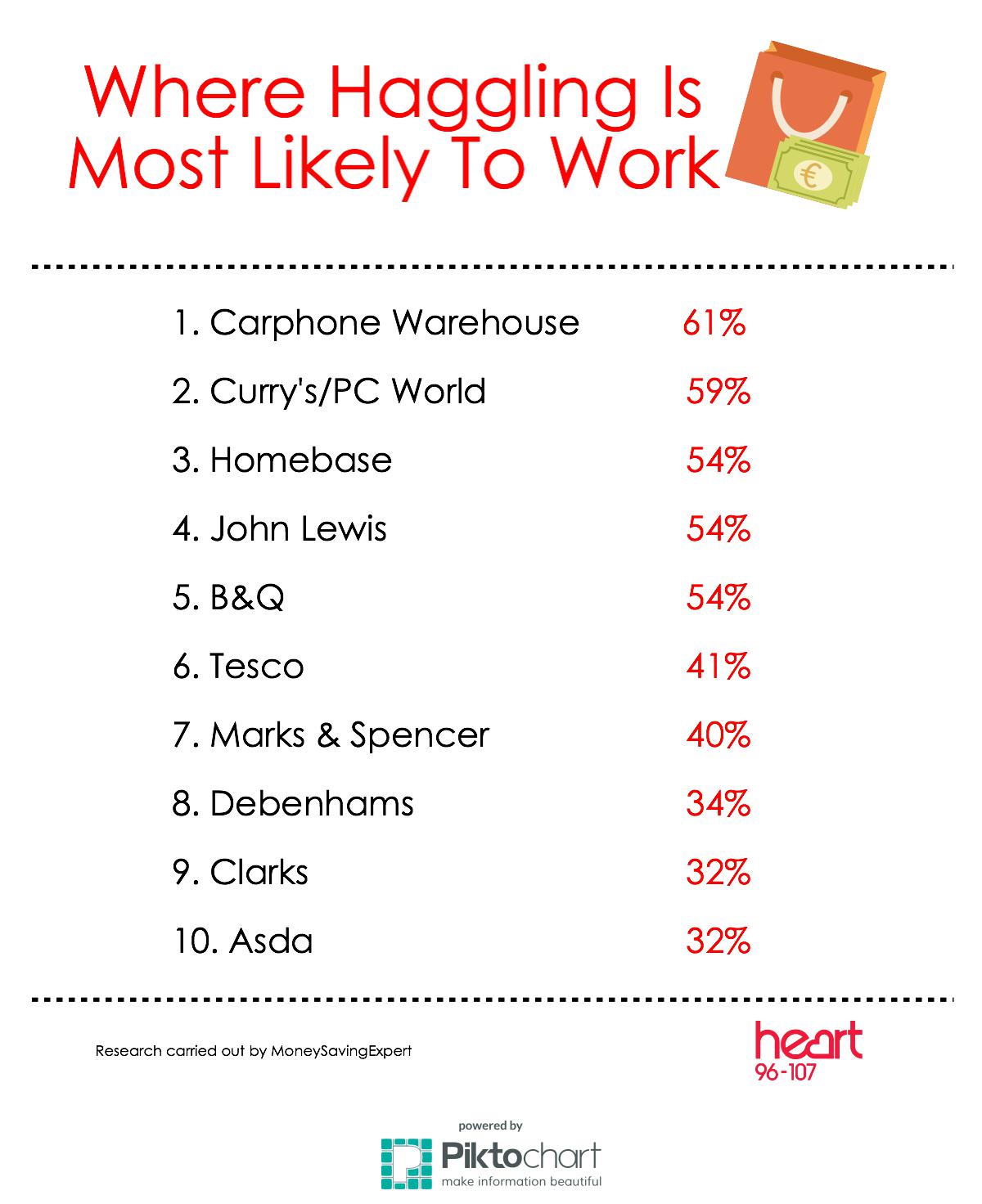 Carphone Warehouse and Currys/PC World are up at the top which suggests tech companies are more likely to give you a bargain price for your devices.
Where supermarket giant Asda is lower down the table giving a lesser chance of reducing the given price of your groceries.
John Lewis are in the middle of the table with a success rate of 54% which is unsurprising given their 'never knowingly undersold' guarantee.
Martin Lewis, founder of MoneySavingExpert said "Even at John Lewis - the pin-up store for middle England - over 50% of people who try to haggle report winning. In some ways, that's not surprising. After all, if you promise 'never knowingly undersold', that is virtually an invitation to haggle in the first place."
He also gave his top tips for haggling as it can understandably be pretty daunting!
Apparently timing is everything - pick quiet shopping hours and your success will be higher.
Approach a senior member of staff but not too senior - a shop floor supervisor will be more likely to be able to help rather than a busy manager or junior shop assistant.
But things 'counter seasonally', for example your more likely to get a discount on a sun lounger in November.
Print the internet prices out first and if they differ in store you can ask why and ask them to match or beat the prices.
It just goes to show that it is possible to get more bang for your buck if you just ask!