May Horoscopes 2018: Russell Grant reveals what the stars have in store for the zodiac signs
9 May 2018, 16:14 | Updated: 12 November 2018, 16:35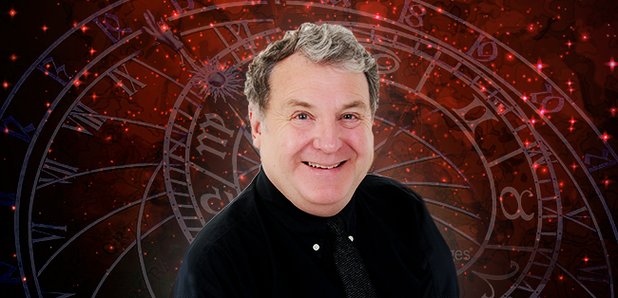 The astrologist shares his exclusive predictions for May, and the Full Moon promises some positive changes at the end of the month.

Accepting a new job is a strong possibility at the middle of May. The New Moon on the 15th will give you a chance to gain hands on experience. Accept a temporary assignment. You will make such a success of this venture that you will be offered a full-time position. There will be plenty of growth opportunity at this company. This greatly appeals to your desire for leadership role. You're tired of taking orders from people who are less talented and capable. On the 29th, you might be coming home from a long trip. Visiting a friend who lives far away will open your eyes to different ways of living. If you've found a particular routine oppressive, take this opportunity to change. Don't defend your choices to narrow minded relatives. Seeking other people's approval is always a losing proposition. It's better to obey the call of your own heart. It knows what is best for you.

Take this opportunity to show off your creative work. The New Moon on the 15th will attract an appreciative audience. If you've been longing for a career in the arts, this is the time to make your move. Submit your portfolio to a gallery, manager or publisher. You'll quickly find representation. Don't be surprised when you feel compelled to change your look after taking a big risk. Updating your hairstyle, revamping your wardrobe or undergoing a cosmetic procedure will cause people to take you more seriously. On the 29th, the Full Moon will prompt you to make a merger official or break things off with an oppressive partner. Give careful thought to your financial situation. If it will be improved by a romantic or business alliance, go for it. If you've been dealing with someone who has been draining your resources, head for greener pastures. A legal professional will give you excellent advice; take it.

After a frenzied period of partying, you'll be able to rest and relax in the middle of May. The days surrounding the 15th urge you to take time off work and recharge your batteries. Obey the call of the New Moon and stay away from social media. Solitary activities like reading, writing and even a little contemplative meditation will be therapeutic. They will also give you a renewed appreciation for sensual pleasures. Treat yourself to a gourmet meal, a collection of music by your favourite artist, or a film festival. The Full Moon on the 29th marks an exciting turning point in a relationship. Getting engaged or married is a strong possibility. If you're in a committed partnership, your amour will have exciting news. You might be going on an overseas trip together. This holiday will feel like a second honeymoon. Exploring a cosmopolitan city will bring out the best in you both.

Joining a political organisation or professional club will be lots more fun than expected. On the 15th, you'll be inspired to work with a group that shares your beliefs or ambitions. Many members of this team will delight and inspire you. After feeling like an oddball, it will be a real relief to find your tribe. Are you in the market for love? You will meet someone special who is a prominent participant. Let them pursue you; it will be good for your ego. A big job will come to a successful conclusion on the 29th, filling you with pride. The profits from this work will bring long term financial stability. Instead of raising your standard of living, maintain the status quo. Put your extra earnings into a savings, retirement or college fund. Having a financial cushion will leave you free to pursue the relationships and work you want.

You'll be able to make fresh inroads in your career, thanks to the New Moon on the 15th. It's a good time to take a job involving art, luxury goods or cosmetics. Your warmth and humour will attract loyal clients who trust your judgement. If you're not looking for work, you might be invited to take the helm of a cultural organisation. You'll be a great fit for this position. Use your extensive social connections to raise money for this institution. Thanks to your influence, more people in your community will be able to participate in programs designed for their enjoyment. The Full Moon on the 29th causes you to reveal a crush or make a serious romantic commitment. If you already have a partner, take this opportunity to do something special for your amour. A gift that reflects their taste will be greatly appreciated. If you're not sure what to buy, ask their best friend for suggestions.

May invites you to go after a cherished dream. Earning an advanced degree, living abroad and publishing a book are among the possibilities. You'll get a green light near the 15th, when the New Moon beckons you into unfamiliar territory. Don't be afraid to leave familiar surroundings for an intimidating environment. Being surrounded by accomplished people will force you to work harder than ever before. That's definitely a good thing. You're tired of resting on your laurels; it has dulled your intellect and made you complacent. By the 29th the Full Moon will find you wrapping up a household matter. Relocating to a different area, finding care for an elderly relative or tending to a youngster's needs will give you a sense of accomplishment. Once this matter is concluded, you'll have more time for yourself. Take this opportunity to enjoy the people and activities that fill you with happiness.

Moving in with your significant other, getting engaged or exchanging wedding vows are among the possibilities this month. On the 15th, the New Moon will urge you to merge with someone who has earned your trust. If you're not interested in romance, you might form a business partnership or collective. Pooling resources will allow you to devote more time to the work you love best. Creating things that are useful and beautiful will renew your zest for living during the middle of May. The Full Moon on the 29th could find you commanding the spotlight. Promoting a good cause, passing on your knowledge to others or posting an article will draw favourable publicity. Your fan base is growing. It's gratifying to know people are eager to hear from you. So many of us are drowning in a sea of negativity. Your ability to deliver an uplifting message is getting an enthusiastic response. Keep up the good work.

It's time to turn a fresh page in a relationship. The New Moon on the 15th will cause you to see your business or romantic partner in an entirely different light. Maybe you weren't aware of the full extent of their abilities. Perhaps you took their help for granted. Whatever the reason for this oversight, it will be corrected towards the middle of the month. If you are single, you'll meet someone special, possibly at a sporting event or professional conference. Playing hard to get with an admirer will pay off handsomely. You're dealing with a person who loves the thrill of the chase. On the 29th, the Full Moon will put a little extra cash your way. Use this money to launch an extensive home repair project. If you don't own your place, take this opportunity to buy one. You could find a lovely property in an offbeat neighbourhood.

Hiring an assistant or additional staff is strongly advised on or around the 15th. That's when a New Moon will put helpful people in your path. Getting upbeat, enthusiastic people to join the team will take a lot of work from your shoulders. This change in responsibility will allow you to focus on the big picture. Improving products and services or expanding into new territory will increase your bottom line. If you've been looking for work, you'll be offered a steady position. Having a regular income will allow you to pay off debts and put money into savings. On the 29th, the Full Moon will prompt you to put the finishing touches on a personal project. Promoting this venture will drive lots of business to your door. People are charmed by your friendly, all inclusive attitude. Your work will bring people from all walks of life together. In this era of have and have nots, that's quite refreshing.

If you've been yearning for romance, you'll find it near the 15th. That's when the New Moon puts an interesting person or opportunity in your path. A gifted artist will seek your company. You'll admire their impeccable taste while they'll praise your impressive accomplishments. This will be a match made in heaven. Do you already have a partner? Your amour will give you a beautiful token of their affection. Instead of fretting over how much this item cost, accept it with a happy and grateful heart. The Full Moon on the 29th marks the end of a period of seclusion. Leave the darkness and step into the spotlight. Recently, you've been gathering your energy together for a bold project. Launching a business or showcasing your creative work will earn you fame and acclaim during the final days of May. You'll have to spend money to make it, so prepare to dip into savings.

Spending time with your nearest and dearest is important at mid-May. You're not especially sentimental, but you do need the support of family. The New Moon on the 15th gives you a chance to connect with people who love you unconditionally. If you're estranged from your relatives, focus on creating a support network consisting of friends, neighbours and colleagues. Even a lone wolf like you can benefit from joining a tribe. On the 29th, the Full Moon will prompt you to wrap up a group project. You'll be singled out for your extraordinary contributions. Don't be surprised when you are named most valuable player. If you've been trying to move forward with a personal plan, ask an influential friend for a letter of recommendation. One word from this bigwig shall cause doors to fly open. An organisation that previously turned you away will suddenly welcome you into the fold.

The New Moon on the 15th is ideal for planting seeds for renewed health. Starting a fitness regime will pay off handsomely. Investing in a gym membership, joining an exercise class or hiring a trainer will keep you focused on your goals. Being able to socialise while getting physical activity will make this routine a labour of love. Your hard work will pay off towards the end of the month. If you're not satisfied with a medical diagnosis, get a second opinion. An attention getting Full Moon on the 29th will result in a promotion or high-profile job offer. Playing a greater part in a non-profit organisation or charitable venture will give you a wonderful opportunity to make a living through philanthropy. Getting paid to make the world a better place will be a dream come true. This position will involve lots of overseas travel. If you need childcare or a pet sitter, start looking for the ideal candidate.
"Speak to Russell's Psychics & Mediums for guidance to your questions – Call 0906 539 1496 (*£1.50p per min plus phone providers access charge,18+) or to pay by Debit/Credit Card Call 0207 111 6162. Quote HEART RADIO when you pay by card and save £20 off a 10 minute reading"
"Text Russell's Psychics for guidance and enlightenment: Text CHARM and your question to 78887. The first 3 replies are FREE for new users**"
Terms and conditions
"*Calls to 0906 cost £1.50p per minute plus your phone providers access charge. 18+ only. All calls are recorded for your protection and safety. This entertainment service is regulated by the Phone Paid Services Authority and is provided by Inveroak. Customer Service 0207 111 6162"
"**Offer redeemable once for new users. First 3 replies are Free. Subsequent messages are charged at £1.50 per message received. Max of 2 replies per message.18+ only. We may send you Free promotional messages, to opt out call our helpline on 0207 111 6210. Entertainment only. Service provided by Inveroak.com"