Bride Hires Elton John and Mariah For £3.5m Wedding and She's Only 19!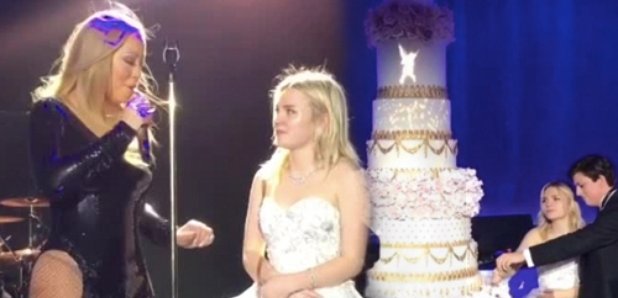 While most of us have to make do with a CD from the famed legends, this teenager had them perform LIVE.
They are both responsible for some of the world's best love songs, so it's no wonder that Mariah Carey and Elton John was top of the playlist for a blushing bride who said 'I Do' last weekend.
However, unlike the rest of us who opt for a CD of their greatest hits, this bride flew them over so they could perform LIVE!
Irene Kogan, granddaughter if Russian businessman Valery Kogan, wed groom Daniel Kevey on what is being described as the most ostentatious wedding EVER, after her grandad shovelled out £3.5 million for a string of star-studded performances at the 19-year-old bride's nuptials.
It's thought Mariah cost a whopping £2.5 million to be flown out to London's swanky Landmark hotel where the presidential suite costs a ridiculous £1,450 a night.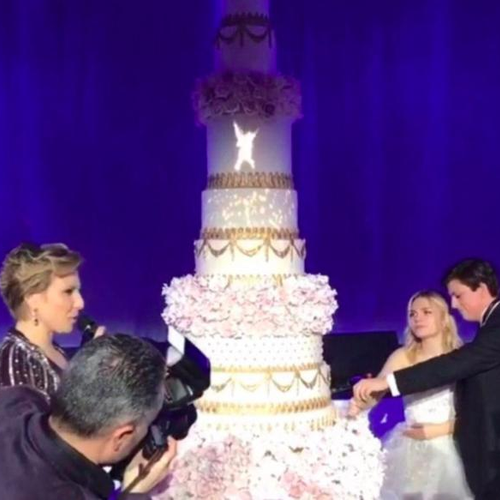 While it's thought that Elton John is thought to have cost a cool £1 million to perform 12 of his hits such as 'Tiny Dancer', while guests enjoyed the sounds of Mark Ronson on the decks.
Lucky guests took to social media to share pictures and videos of the lavish reception, which included a ten foot cake covered in decorative royal icing and a nine-course meal which included seared sea bass with caviar, roasted fillet of dry aged beef and 'macerated pineapple'.
DROOL.