Ryanair passenger films baggage handler 'stealing from luggage' while it's loaded onto flight
17 September 2018, 12:19 | Updated: 17 September 2018, 14:58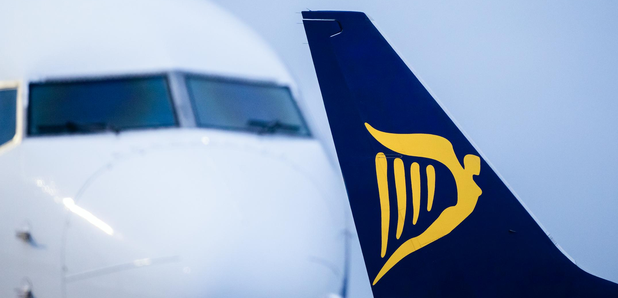 A passenger flying from Ibiza to Madrid caught the thief in action.
A Ryanair passenger has appeared to film a baggage handler stealing from luggage as it was loaded onto a plane before take-off.
The passenger, who was travelling from Ibiza to the Spanish capital of Madrid, filmed the moment the baggage handler appeared to root around in a suitcase before removing a speaker and pocketing it.
The Sun reported that the luggage belonged to a teenage boy travelling to Madrid with his mum.
The eagle eyed passenger notified a member of cabin crew about what was going on and police got the man to confess and return the speaker to its rightful owner.
The thief had only started his job three days prior the incident and according to local report was sacked and is now awaiting trial.