Santa Cams Are The Cheap New Way To Make Your Kids Behave This Christmas!
17 October 2017, 12:07 | Updated: 17 October 2017, 12:19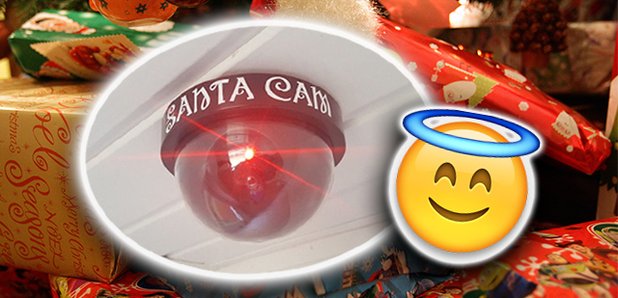 This is an idea we can definitely get on board with.
The countdown to Christmas has begun.
Whether we're happy about it or not, high street stores are starting to sell festive products, and merry adverts are starting to appear on the tv.
If you've got kids, the next few months are probably going to be slow and painful, and will require patience by the bucketful.
The more creative parents amongst us may have dabbled with the Elf On The Shelf phenomenon that's taken over family abodes in the last couple of years. This helpful sidekick is designed to sit and keep a beady eye on your cherubs, and report back to Santa on their behaviour. Kids can't touch the Elf, else it will lose its magical powers.
Clever, no?
It is, but, it requires a lot of time and effort trying to creatively think of scenarios the Elf may find itself in each day. And what if your child touches the Elf when you're not looking, but nothing happens?! Cover blown. Plus, it's about £30 - that's the price of a Christmas present!
But there's a new gadget in town that requires literally ZERO creativity, and is selling on Groupon for £7.99.
The Santa Cam!
It's essentially a fake security camera that you can attach to a wall or ceiling to 'spy' on your children, but it's got a festive look to it.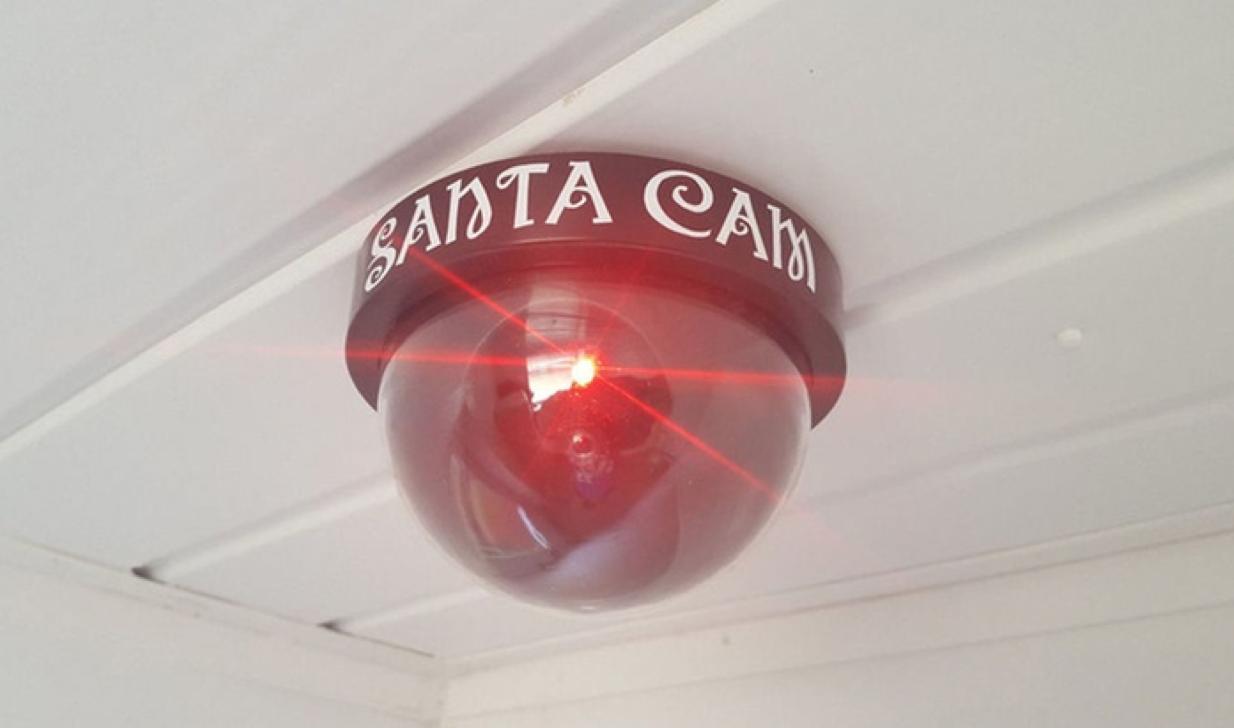 Stick some batteries in and the Santa Cam will flash away happily, leading your children to believe that the big fat fella is making note of their behaviour.
Every time you feel a tantrum brewing, just point to the Santa Cam and hopefully something magical will happen...like, no more crying...?!
Can we deploy this behaviour tactic all year round?!
WATCH: Mum Claims She's Too Attractive To Find Love: