Schools across the UK are closing on Friday afternoons to save money
7 September 2018, 16:00 | Updated: 7 September 2018, 17:32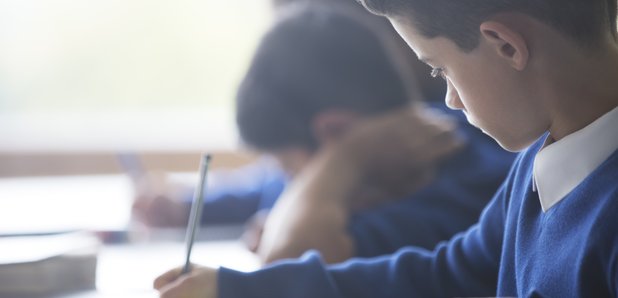 Thousands of pupils are set for 4.5 day weeks in a bid to save money.
Schools across the UK are considering shortening the week to four and a half days in a bid to save cash.
According to a report by The Mirror, at least 24 schools - 14 of them in Birmingham - close early on a Friday to cut back on spending.
The move is said to be due to school budgets being cut and the early finishes will allow schools to save money on costs such as teaching assistants.
One headteacher, Michelle Gay, told The Mirror that by cutting down the number of hours school is open is the only way to maintain tight budgets and can save a school £35,000 - the equivalent to a teacher's salary - a year.
Paul Whiteman, general secretary of the National Association of ­Headteachers, said: "The idea that some schools have moved to a 4.5 day week and that others are considering the same option ought to be ringing serious alarm bells with the Government.
"School budgets are at breaking point. School leaders have made all the obvious savings, now they are faced with having to make major changes to the way they provide education."
Would you be happy if your kids school week got reduced?