This scooter riding dog may have the best #InMyFeelings challenge yet
28 July 2018, 12:39
The pup is fast on his way to becoming an internet sensation
You've seen the celebs do it. You've seen the public do it. But we bet you haven't seen a dog on a scooter do it.
The internet has been going crazy with the #InMyFeelings challenge which sees people jumping out of moving cars to dance to Canadian star Drake's new single.
But seven-year-old Supra, a border-collie from Texas may just have stolen the spotlight with her impressive take on the challenge, which is already going viral.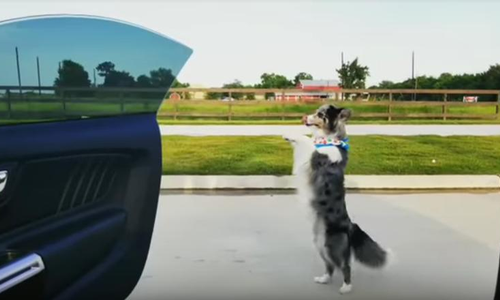 Supra's fame-worthy interpretation of the challenge was uploaded by Unstoppable K9's - a dog boarding and training centre.
It's original video on their Facebook page has already proven to be an internet hit, racking up over 700k views in less than a week.
And it turns out Supra's star moves are just the tip of the iceberg on what she can really do.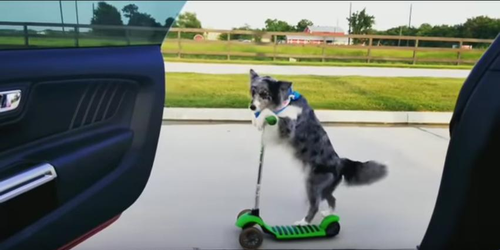 The superstar dog's owner Ana Guzman told KHOU News, "This scooter trick in particular took us about like six to seven months and now this girl wants to ride her skateboard or scooter all the time.
"She loves it."
And it seems the growing dance craze has done a fair job for the single too, with Forbes reporting that Drake's In My Feelings has hit a US Streaming record with more than 116.2 million individual domestic streams in the week ending July 19.
The popular single beats Baauer's Harlem Shake which previously held the record with 103.1 million streams in a single week in 2013.
But while many are enjoying rocking to "Kiki, do you love me", both the National Transportation Safety Board (NTSB) and police have issued warnings about the safety of the challenge.
The NTSB tweeted: "We have some thoughts about the #InMyFeelings challenge. #Distraction in any mode is dangerous & can be deadly. Whether you are a #driver, #pilot, or #operator, focus on safely operating your vehicle.
Stay safe guys.