Get The Sun Cream Out Because Scorching Weather Is On Its Way!
13 June 2017, 10:05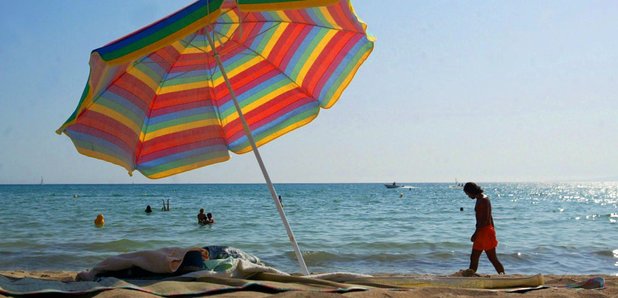 In case you've missed the exciting news, thing are going to be hotting up this week!
The Great British summer would be neither great nor British without a splash of rain here and there.
But don't worry, we're not here to report that there's rain on the way this time but in fact the opposite - we're getting a heatwave!
The Met Office announced the exciting forecast yesterday, which includes high temperatures of almost 30 degrees possible by the end of the week thanks to high pressure heading our way from mainland Europe.
As is often the case, the hottest temperatures will be in the south and south east but central and northern England will also enjoy some summer sun.
Here's a quick look at the temperatures through tomorrow and Wednesday, some places could even be a touch warmer! pic.twitter.com/R9sSlskYmh

— Met Office (@metoffice) June 12, 2017
By tomorrow the weather is already expected to reach 26 degrees which puts us in good stead for a scorching weekend.
Although the north of England will get some downpours tomorrow, these should all clear up by the weekend ready for an enjoyable Saturday and Sunday outdoors!
But if you're less concerned about the weather and more concerned about hay fever then sadly this isn't a great week for sufferers of the summer allergy.
The pollen count in London and Cardiff is expected to remain Very High all week with it staying Medium in Edinburgh and High in Belfast.
#Pollen and #UV levels this week will be very high for many parts of the UK over the next few days. Stay up to date with the forecast pic.twitter.com/cIpWodCCWi

— Met Office (@metoffice) June 12, 2017