Ditch The Velcro! This GENIUS Video Teaches Your Kids To Tie Shoe Laces In TWO SECONDS!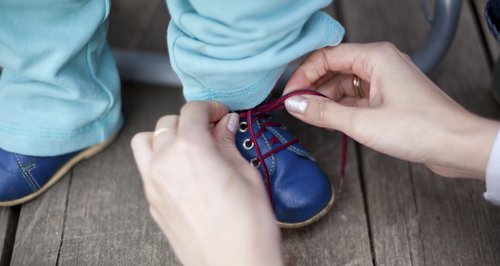 This crazy shoe tying technique is so easy and so fast, we are all kicking ourselves that we've never thought of it!
Teaching kids to tie their laces is one of the most difficult and frustrating things but an important milestone for your little one!
Trying to be patient whilst encouraging our children to 'make bunny ears' over and over again is testing for us all, so thank GOODNESS Professor Shoelace has come to our rescue!
Yes that's right, there is a Professor Shoelace! His real name is Ian Fieggen and he has a whole website dedicated different ways to tie your shoelace in crazy ways.
But the 'Ian Knot' might just be his greatest creation yet!
The easy method claims to be the world's fastest shoelace knot and could totally revolutionise the way we teach kids how to tie their shoes.
In this video on his YouTube channel, Ian breaks down how to tie the worlds fastest knot...
Step 1
Step 2
Step 3
Looks easy right?
There are also really handy diagrams on Professor Shoelace's website which breaks down the method even more.
Try giving it a go yourself before teaching your kids as it takes a little while to get the hang of, but once your kids will master it in no time!