Shoppers horrified to see Christmas stuff for sale in SEPTEMBER
11 September 2018, 12:44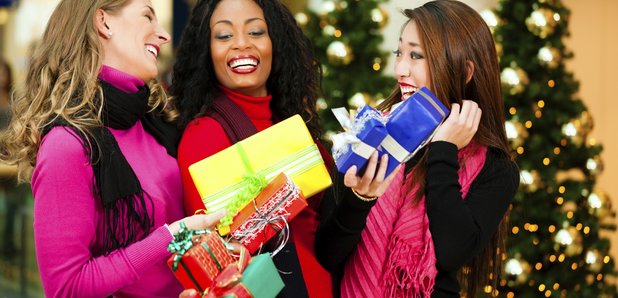 Shocked members of the public vented their anger on Twitter after seeing the aisles full of festive goodies.
Summer is only just coming to an end but some supermarkets have already put their Christmas stock out... and shoppers are horrified.
With over three months still to go until the big day, several members of the public have taken to Twitter to express their dismay at the festive displays.
Shops including Tesco and Sainsbury's are selling wrapping paper, mince pies, boxes of chocolates, Santa-shaped chocolates, stollen cake, tins of shortbread and lots more Yuletide treats.
But the early arrival of festive products on their shelves has caused outcry among some Twitter users.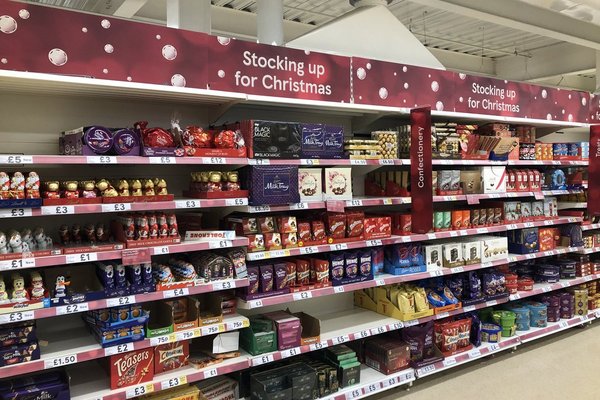 Tesco has unveiled its Christmas stock already
A user called WestCountrySuzie said: "Tesco giving everyone the chance to get their chocolatey things nice and early ready for Christmas IN THE FIRST WEEK OF SEPTEMBER (disgruntled emoji)"
While JosephineCumbo posted: "It's so easy to run short of Christmas wrapping in September. Thank goodness for Tesco."
Another user, BeffernieBlack, joked: "Like any of that stuff would stay in the cupboard until Christmas. It's like you don't know me at all @Tesco"
UKIP MP Gerrard Batten also weighed in, saying that he thought there should be a law against stores putting out their Christmas stock so early claiming it spoils the experience for children.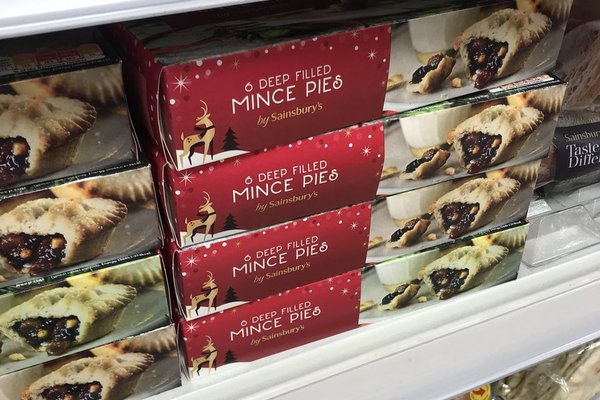 Sainsbury's have got the mince pies out over three months before Christmas Day
When pressed by The Sun newspaper he said he was joking, but quipped there should be a Government clampdown to prevent stores filling their shelves with festive products several months ahead of Christmas Day.
But other members defended the shops, saying it's a big help for people from lower income families.
EdSimsponNI added his voice to the debate, saying: "Before you kick off about the shops having Christmas stuff in, bear in mind that for a lot of people - under pressure to provide - the shopping has to start now, getting a little bit each week or month as they get paid."
And PoppyStarkie also used the social media platform to remind people that some people need a few months to prepare for the festive period.
She said: "A person or family on a lower income might need to spread their purchases across the rest of the year. And I don't just mean gifts, I mean things you might take for granted as "parts of Christmas", like tins of sweets, drinks, decorations and lights."