If You Splash £200 On This Product You Could Save 70% On Your Energy Bills!
6 July 2017, 12:04 | Updated: 6 July 2017, 13:48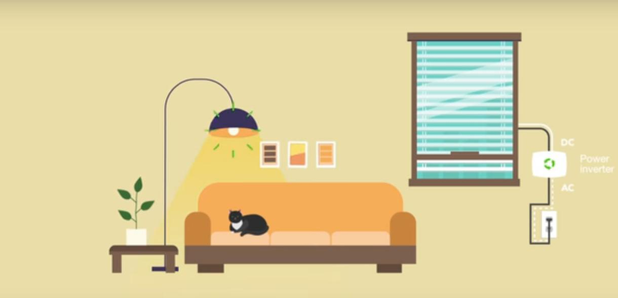 In fact, the new SolarGap invention could MAKE you money!
Fancy lopping a whopping 70% off your energy bills? Of course you do! The first stage will set you back £200, but the initial investment looks to be worthwhile in the long run.
It's all thanks to SolarGap, a new type of blind that uses sonar panels instead of traditional slats. According to its creator, Yevgen Erik, the invention generates 15-watt-hours per square foot. All we know is that we'd love to see our energy cut by a whopping three-quarters!
The 41-year-old Ukranian, who says that his designs are inspired by sunflowers, has explained: 'Millions of people live in apartments and don't have the possibility to mount solar panels on the roof. Our solution gives them this possibility – they can generate electricity living in flats or working in business centres."
A blind on an average-sized window – say, 2x2ft – can push out around 40 to 60 watts in an hour. For some context, that's around the same amount as a laptop. There's also an app that allows you, via wi-fi or Bluetooth, to remotely control the temperature in your home according to the weather outside. It voice-controlled, to, making it even easier!
Any energy left over from powering your home is stored in batteries, so that you can then sell them on an energy metre. So, instead of costing you money, the appliances in your home could make you money! The future truly has arrived.
Yevgen funded his project through Kickstarter and if offering the 10-square-foot SolarGap for $270 (£200). Now, all we need to do is figure out what to do with that extra money.