People Think They Should Have Met 'The One' Before THIS Age...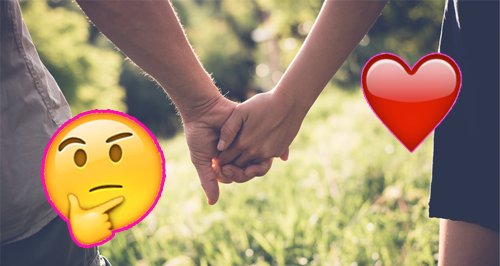 New research pinpoints the age the majority of us feel we should have Mr or Mrs Right by our sides... but is it all a load of old tosh? Let's find out!
Is there really a deadline for love?
According to an interesting bit of research, us Brits are putting a lot of pressure on ourselves to meet Mr or Mrs Right by a very particular birthday.
But that's not the only thing we're setting deadlines for... apparently we have fixed ages in mind for other milestones, like buying a home, a car, having children and even taking a gap year!
So do you want to know the golden age?
Amazingly, most people feel they should have met 'The One' by 29 and done almost everything else by 32!
A survey by Privilege Home Insurance found that three in five people would feel disappointed, upset or frustrated with themselves if they didn't reach these 'life goals' by their ideal age target.
The survey also showed that UK residents are putting romantic concerns above financial worries, with many people giving themselves until the age of 41 to reach an average 'target' wage of £35,165.
Some interesting differences between the sexes were also thrown up in the research, including different salary expectations and the importance of entering into a steady relationship.
Men are putting pressure on themselves to earn nearly £8,700 or 29% more than women, as well as egging themselves on to save more. Whereas 23% of women say they need to find a long term partner to feel successful compared to 30% of men!
So, what are the top 10 'Life CV Milestones', and what age does the average Brit think they should get there by? Take a look below...
Bought first home by 31

Met long term partner by 29

Having children by 30

Have a long term career by 32

Reached your target wage/salary by 41

Own a car by 25

Moving in with long term partner by 30

Reached your savings goal by 48

Being able to afford to go on two holidays a year by 41

Being able to drive by 23.

What do you think? Is there a time limit we should all be worried about?