We Bet You Can't Spot The Christmas Pudding Amongst These Turkeys
29 November 2017, 11:49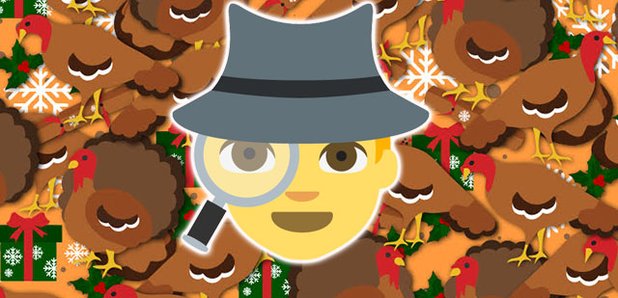 Get that brain of yours in gear and try cracking this Christmas conundrum.
At this gloomy time of year it can be hard to pay attention at work or on whatever it is you're meant to be doing around the house.
So if you've stumbled across this article while scrolling through your phone or whilst killing five minutes on your tablet then we are here to aid your procrastination with the help of a festive puzzle.
Ever tried spotting a needle in a haystack? Well this is that, but with more festive frills so we want you to try and spot the Christmas pudding amongst the turkeys in this yuletide brain teaser.
The clever folks over at Lenstore.co.uk have come up with this clever puzzle to test your eyes this Christmas and who knows, maybe you might need to put a pair of glasses on your list to Santa this year!
Just kidding, of course this isn't a legit eye test but one things for sure that pesky pudding is hard to spot. So if you're ready for the answer look no further...
Wasn't that five minutes well spent? Now back to work!