Stop Spiders Crawling Into Your Home With This Simple Trick
5 October 2017, 12:32 | Updated: 5 October 2017, 12:46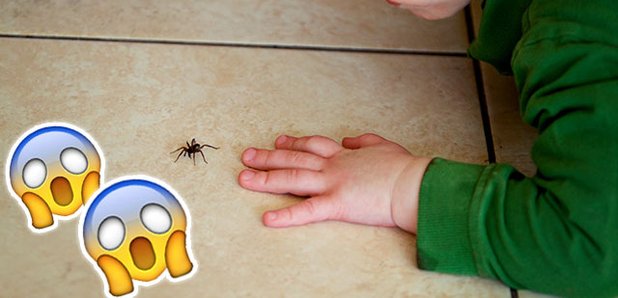 No more sleeping with one eye open, banishing spiders from your home just got easier
They are the unwanted guests that don't ever seem to get the message, no matter how many times you wave your slipper at them.
But news just in, there's no need for a slipper or cup intervention when it comes to spiders anymore.
With around 150 million giant house spiders set to creep into homes this autumn, peppermint-scented products will be your new best friend.
Add 20 drops of peppermint oil to a bottle of water, pour in to a spray bottle and spritz it around the house after vacuuming and dusting your home for existing webs.
Make sure that you also spray the little cracks and holes the critters are likely to use to make their way in - and this method won't hurt the little guys, it just encourages them to relocate to your garden!
Watch More: