Brits Are Taking Storm Doris In Good Humour As Winds Set To Reach EIGHTY MPH
23 February 2017, 11:42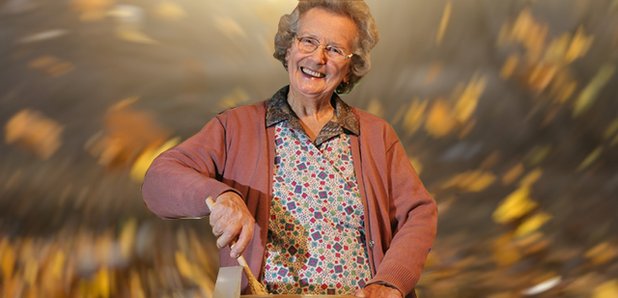 As Storm Doris blows us all away here are some people who saw the funny side...
We've known it was coming a for a while now, but perhaps her sweet name might had led many of us to underestimate Storm Doris.
The latest storm was nothing like the old dear down the road that makes a good brew.
This Doris has been battering Britain today and winds are soon to reach 80mph!
But being good humoured Brits, many took to Twitter to give their light hearted take on todays weather....
I hope #stormdoris blows us back into the EU.

— Callum Lyon (@CallumLyon) February 23, 2017
I'm not saying it's overly windy outside but I just looked out of the window and saw this.#stormdoris pic.twitter.com/GmBwTm8rCb

— Amanda (@Pandamoanimum) February 23, 2017
Hope #stormdoris doesn't ruffle your hair too much :) x pic.twitter.com/vBFOE9Dely

— Lorraine Martland (@lorrainemartla1) February 23, 2017
Some canny Brits were even coming up with ways to combat the most annoying of storm mishaps...the bins!
British resilience at its best. #BinBarricade #StormDoris pic.twitter.com/THfxj72Dxv— Clare Palmer (@Claros00) February 23, 2017
I should probably deal with that... #stormdoris pic.twitter.com/sYGSQAg7LH

— TomSka (@thetomska) February 23, 2017
And our favourite GIF that pretty much sums up opening the front door this morning...