Cleaner overcome with emotion after students pay for him to visit his family
29 June 2018, 17:00 | Updated: 29 June 2018, 17:27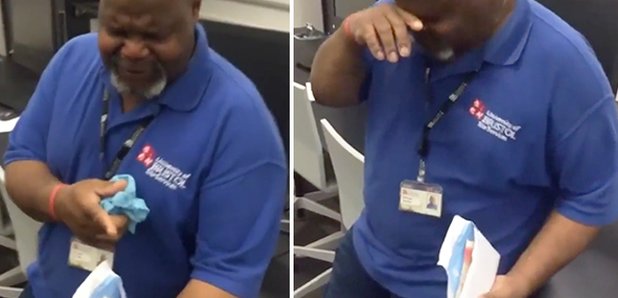 More than 230 contributed towards the £1,500 Crowdfunder for Herman Jordan to take a trip back to Jamaica.
Students at Bristol University generously clubbed together to allow the their cleaner to go and visit his family back in Jamaica.
Herman Gordon, who came to Britain in 1967 as part of the Windrush generation, was overcome with emotion at the shock gesture, exclaiming that he had never seen that much money in his life.
The Crowdfunder began in May and in that time over 230 students donated to the appeal.
After Herman received his gift, the anonymous GoFundMe page posted: "We would like to thank everyone who contributed to this incredible gift.
"It is truly amazing what we can achieve when we come together.
"It is thanks to your generosity that we've been able to raise about £1,500 – meaning both Herman and his wife will be able to visit Jamaica for the first time in four years."
The cleaner had worked at the campus for a decade and in that time had built a rapport with many youngsters that had passed through the building's doors.
The students included a sweet note, which read: "Dear Herman, on behalf of the students at Bristol, we would like to thank you for all the positive energy you have given to us throughout the years.
"You have brightened many of our days and we want you to know that we love and appreciate you.
"We have come together to give you a special gift as our way of saying thank you. Have a lovely summer."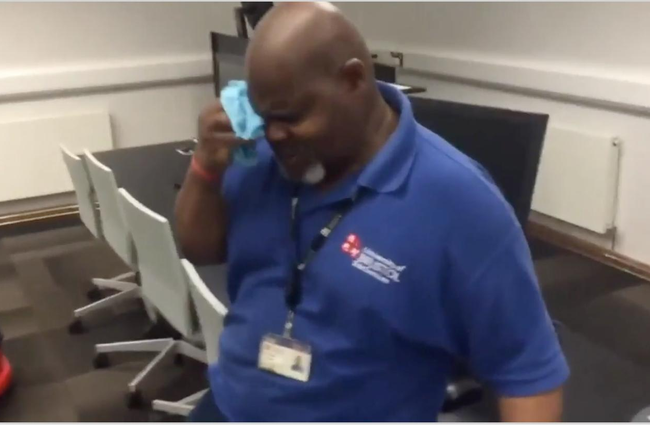 Credit: SWNS / Newsflare - Herman was overcome with emotion at the gesture

In the video, which one of the students captured, Herman's initial reaction is disbelief, and he is heard saying: ""No, no...a thing like this...man, God bless you man, God bless you."
His wife Denise, who will also be able to take the trip with him, revealed to the Mail Online that Herman called her in floods of tears to reveal the news.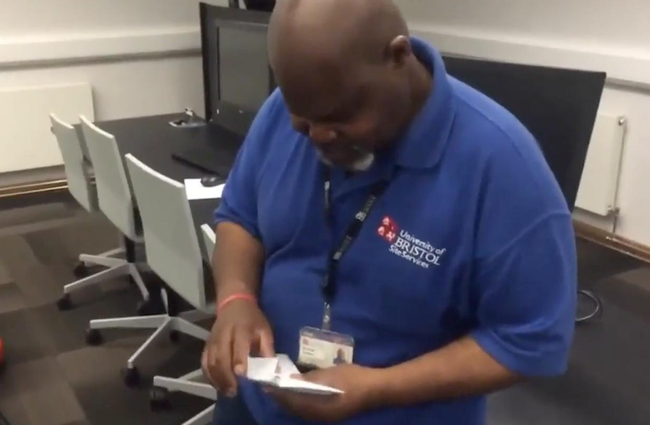 Credit: SWNS / Newsflare - Herman will be able to visit his family for two weeks
She explained: "He phoned me and he was so excited that he couldn't get his words out…he was crying down the phone.
"He said: 'I can't believe it! We are going to see my family in Jamaica. I am going home to see my uncle George and all the cousins!'''