Genius T-Shirt Folding Hack Is A God Send For Anyone Who Hates Chores
Life Hacks - Freezing Wine And Folding Shirts Like A Pro | This Morning
06:26
Holly Willoughby and Philip Schofield tried their hand at this nifty hack on 'This Morning'.
If you're anything like us, then you'll know that ironing and folding your laundry is the most dreaded and time-consuming chore.
So you can imagine our joy when TV presenter Steve Wilson revealed a genius hack on 'This Morning' that could transform the way we do our laundry from now on.
Fans were left stunned after he showed hosts Holly Willoughby and Philip Schofield a simple trick to folding a t-shirt to stack garments neatly and keep them crease-free.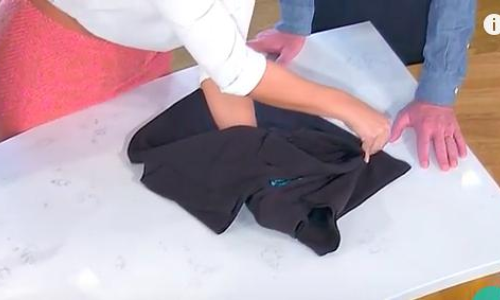 Placing a t-shirt on the table, Steve identified point A, a third of the way down the shirt on one side near the underarm, point B level with it on the shoulder, and point C in the same position at the bottom of the garment.
Point A must be pinched with one hand, while the other hand holds down the T-shirt at point B.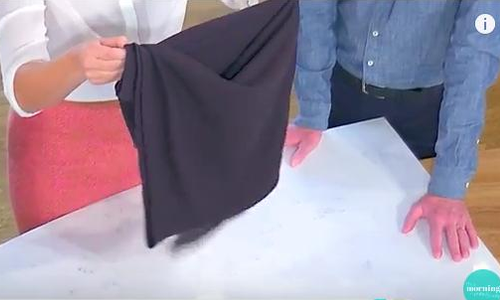 Whilst still pinching at point A, you then fold the T-shirt over from point B to point C.
You then left the shirt pull point A through, then fold the T-shirt back over onto the table where it will lie in a neat, square shape.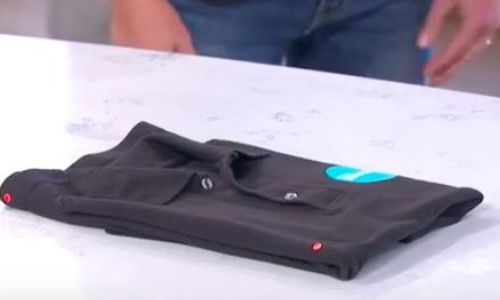 It sounds a lot more complicated than necessary, but it's actually SO quick and easy!
Clearly impressed by the trick, Holly Willoughby squealed: "This is going to transform my wardrobe!"
Turns out she wasn't the only one either viewers quickly took to Twitter to express their joy at the time-saving hack.
We'll have to try it ourselves!