Taking Your Children On Term-Time Holidays Without Getting Fined Is Now On Trial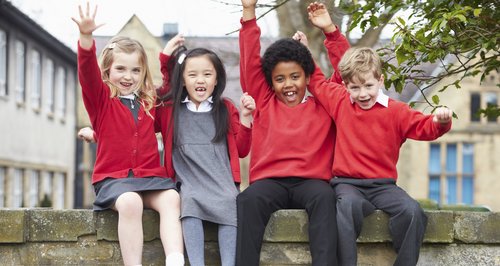 This could just be the end of those super expensive holidays...
Summer holidays are expensive, let alone having to take a family of five abroad during the school holidays where prices are double to those during term-time.
And with the threat of being fined if we do indeed take our children out of school during term-time, it's making holidaying abroad a near impossibility for some families.

Picture | iStock
However, one council has decided to lift the fine, allowing parents to take their children out of classes for 11 days a year.
Derbyshire council are allowing parents and children the opportunity only if they pupil has 94% attendance rate the year before so as not to have a detrimental effect on the child's learning.
The local authority has made the decision following the success of Isle of Wight dad, Jon Platt's case in The High Court last May. Judges decided Mr Platt - who had originally been fined £120 by his local authority - did not break the law when he took his six-year-old daughter on a family trip to Florida.
However, it's not all songs and dances as parents will be sent a letter advising them that their child's record will show the holiday, and any further absences during term time 'may result in the issue of a penalty notice'. They also emphasise that the 11 days should only be taken in exceptional circumstances'.

Okay, so we can't jump with joy just yet (unless you're living in Derbyshire of course!) but could this be an indication of what's to come to all schoolchildren in the coming years?
We guess we'll just have to wait and see.