Teen born with four fingers plays original song on piano and it's beautiful
25 May 2018, 15:47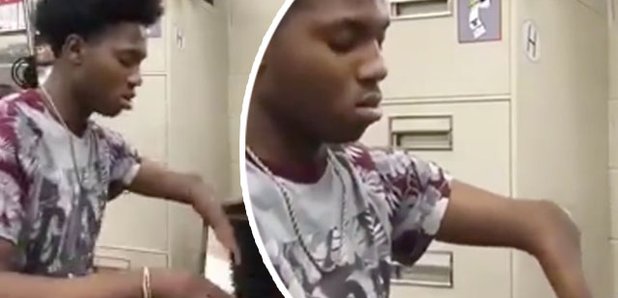 An American teenager born with four fingers has overcome his birth defect by becoming an incredible pianist.
Darrius Simmons was born with three fingers on his right hand and one on his left but he didn't let that stop him achieving his dreams.
He taught himself to play piano at just 10-years-old and by 15 he had performed at New York's iconic Carnegie Hall, NBC reports.
Now at just 17, he has composed his own original song that he can be seen playing in the truly inspiring clip - which has now amassed over six-million views on his Facebook page.
Darrius told NBC Nightly News: "I just like the way the instrument sounds all together and I like the way people play it.
"So I was like I want to be able to do that. They've got 10 fingers you know but I feel like I can make four work,"
He then came up with his own technique to reach all the keys on the piano.
Darrius also had to learn how to press the piano pedals with prosthetics as his legs were amputated when he was a toddler, NBC reports.
He captioned the video clip, saying: "Still got some work to do but I thought it was time for me to share this piece that I made myself. It took a lot of hard work but I feel like it paid off by making this song. I hope u enjoy watching and listening.
Aww, well done Darrius.
Watch more: