8 Innovative Apps That Will Help You Win At Life!
23 January 2015, 13:17
Want to make your life a whole lot easier? From diet advice and travel tips to money management, we've found you the 8 ingenious apps that will change your life for the better. Why not give them a go?
RedLaser: Shop Smarter, Get The Best Deals On The High Street
What: Do you find yourself wondering if you can get a better shopping deal elsewhere? Whether you're buying groceries in Sainsbury's or browsing TK Maxx for some fashion steals, Red Laser ensures you bag the best bargain out there. Simply scan the product barcode and watch as the app compare prices in every shop it's available in, plus give you deals that are on. Voilà!
Why you should use it: Because there's nothing better than watching the pounds you've saved rack up!
Cost: Free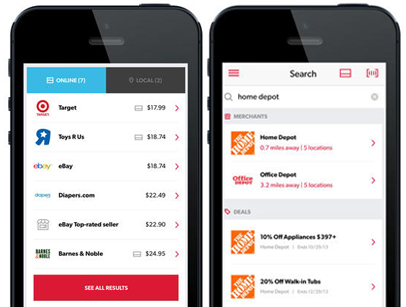 My Fitness Pal: The Easiest Way To Cut Down On Calories
What: Starting to slack on your 2015 diet? My Fitness Pal is your new best friend when it comes sticking to your plan as it measures the calories, fat, carbs and nutritional value of everything you pop in your mouth. It's as easy as adding in your daily calorie allowance then jotting down what you eat - My Fitness Pal does the work for you so you don't fall off the wagon!
Why should you use it: It'll decrease sneaky snacking and show you daily progress giving you a much needed motivational boost!
Cost: Free
Find out more: http://www.myfitnesspal.com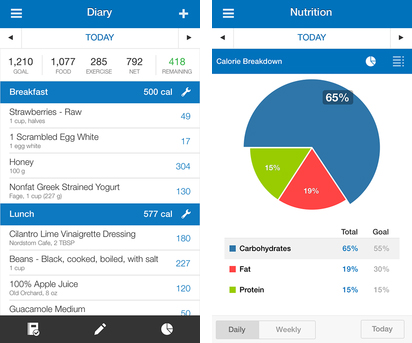 ClosetSpace: Outfit Planner, Wardrobe Organiser And Fashion Guru In One!
What: Find yourself throwing on the first thing you pull out your wardrobe in the morning? If your work outfits leave a lot to be desired or you're stuck with what to wear on a Saturday night, this app is for you! Just take pictures of your clothes then organise your outfits via your phone. It'll give you inspiration, tips, expert advice and even sync with your calendar so you can plan ahead!
Why should you use it: If you say "I have NOTHING to wear" more than once a week...
Cost: Free
Find out more: https://itunes.apple.com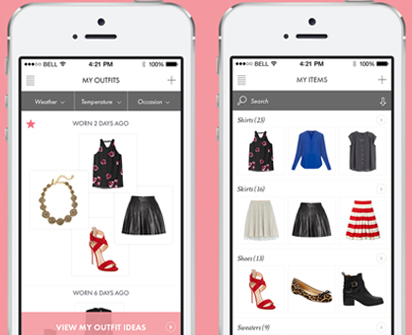 Runkeeper: Get Fit Today!
What: The app has loads of features to get your teeth into. From a GPS tracker, to goal setting, you can even upload and share your results with your fellow runners on Social Media.
Why you should use it: The info stored in the app adds a competitive element - you'll be challenging yourself to work harder in no time!
Cost: Free
Find out more: http://runkeeper.com

TripIt: Help Channel That Wanderlust
What: This app is useful for every element of planning your trip. TripIt allows you to build your entire holiday from start to finish and helps you to organise details across multiple travel sites.
Why should you use it: If you frequently find yourself dreaming of your next destination, then this handy apps will help you figure out everything from directions, to weather predictions to interesting things to do whilst you're away.
Cost: Free or around £3 for the pro version.
Your catchphrase to your mates: "I know this great little place…"
Find out more: https://www.tripit.com/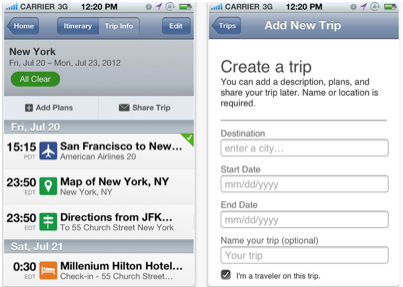 Bill Divider: Wave Goodbye To That Awkward End-Of-The Meal Chat
What: Finally, something to bring an end to that horrendous final part of the night! This brilliant program figures out exactly what everyone owes - so no more cheeky freeloaders or paying more than your fair of the bill. Cherque please!
Why you should use it: Group activities like going out for dinner are meant to be fun, but splitting bills can often test even the tightest friendships… not to mention giving you one hell of a headache! End the madness with this clever app.
Cost: Free
Find out more: https://itunes.apple.com/us/app/bill-divider-free/

WiFi Finder: Never Get Caught Offline Again!
What: Did you know that all over the city there are WiFi hotspots that allow you to surf the web and make calls and texts without using your data or minutes? The App displays a map with covered in pins, indicating where these areas are. It'll save your precious 3G allowance, money and make life a whole lot easier when you just HAVE to download Frozen songs for your kids at a moments notice...
Why you should use it: If you find yourself frequently going over your data allowance, then you need to be making use of this app.
Cost: Free
Trello: Think Of It Like A Giant, Colourful 'To-Do' List
What: Arrrgh!! So many sticky notes, so little time! Well never fear - Trello is here! If you ever find your life spread out across a million yellow bit of paper, then this app will change your world. This program splits your weekly projects and tasks into manageable chunks, which you can come back to and cross of when they're done. Projects are reduced to three key areas: boards, lists and cards… and nothing feels as good as archiving ideas once you've finished them!
Why should you use it: This clever software is a godsend to those of us who struggle with the organisational side of things.
Cost: Free or upgrade to Business Class
Find out more: https://trello.com/