The bizarre reason Peppa Pig is banned in China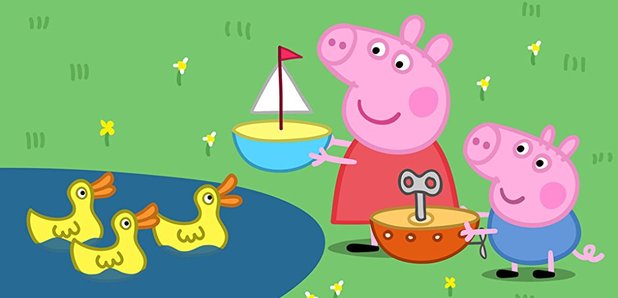 Cheeky Peppa has been banned in China after being linked to 'gangsters'.
There's not a parent around that hasn't heard of Peppa Pig... unless you go to China.
The charming little cartoon piglet is a firm favourite with the under-5s and up until now, regarded as a pretty innocent character.
But it turns out in China the cartoon has taken on a sinister alternative meaning after she featured in gang-related rap videos and tattoos.
It's been reported that she is a symbol of rebellion in the country and has been banned after frequently popping up on Chinese video sharing site, Douyin.
There were apparently at least 30,000 video clips uploaded using Peppa Pig hashtags on the platform.
China's government strictly regulate what can be seen online by its population, and social media sites including YouTube, Facebook and Twitter are all banned in the country.
Professor Steve Tsang from the School of Oriental and African Studies told ITV News that Peppa Pig has become 'politically incorrect' in China.
He said: "When a lovely character like Peppa is being used by younger people and sometimes not so young people to pursue ideas and articulate ideas that are forbidden in China, then Peppa Pig becomes politically incorrect and she will have to be taken off the screen."