These Baby Names Are Now Virtually Extinct!
25 September 2017, 16:46 | Updated: 29 September 2017, 14:33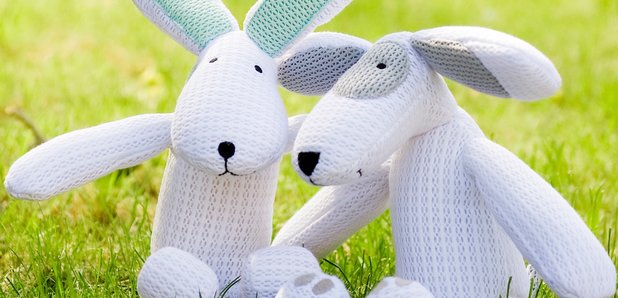 We've seen the lists for most popular baby names - but which ones have almost completely disappeared?!
In this era of social media over-sharers, it's not uncommon to scroll through your timelines and see countless snapshots of babies wrapped in blankets posted by people you forgot you were even friends with.
These proud parents probably toyed over names such as Oliver, Harry or George for a boy, and the likes of Olivia, Amelia or Emily for a girl.
And, with the arrival of new young Royals, George and Charlotte have also become hot favourites amongst new mums and dads.
But next time you're cooing into a pram at a little bundle of joy, ask the parents if the name Ian was ever considered. Or perhaps Cilla? These were officially the most unpopular baby names for last year, with not one single newborn registered as an 'Ian'.
According to researchers Nameberry, other unpopular choices for boys included Ricky, Gus and Frank. Despite the long-standing success of TV sitcom Friends, Janice was amongst the no-go names for girls - but perhaps this was for a good reason...
You won't be hearing of many girls named Bonnie, Dorothy or Mildred either.
And, as much as we all love Roald Dahl and his books, there's virtually no takers for his first name.
It seems that popular TV shows such as Game Of Thrones are causing unusual names to become increasingly common, with the older, more traditional names now at their most unique.
The kids of the future are never going to know the need to include surnames to clarify which Gary you're talking about, but arguably they may have more complicated spellings to get to grips with.