Five important lessons to learn BEFORE buying your first house
9 November 2018, 16:53 | Updated: 13 November 2018, 16:03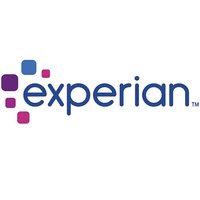 Promoted by Experian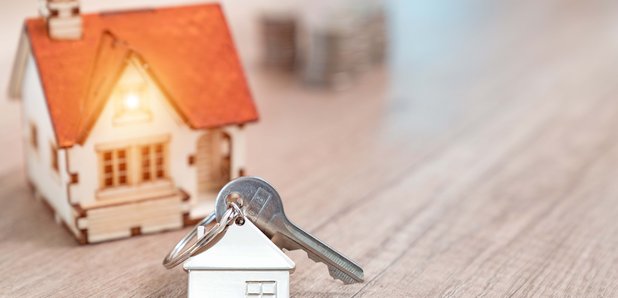 Don't let the dream of home ownership cloud your judgement - follow our handy checklist to make sure you're fully aware of what lies ahead when you buy your first home.
Getting on the property ladder is one of life's milestones that can seem unobtainable - so when the opportunity arises, it can be tempting to rush in head first.
However, as the old saying goes "act in haste, repent at leisure" - and when it comes to huge financial decisions and obligations, there can be a LOT of regrets.
Here we share five lessons people wish they knew before signing the deeds to their dream home.
Work out what first-time buyer mortgage is the right one for you
First-time buyer mortgages are specifically designed for people who are new to the housing market.
Some companies may use incentives such as cashback schemes, to entice you to get a mortgage with them.
They may also offer 95 percent or 100 percent mortgages, which only require a 5 percent deposit or none at all.
But remember that you'll still need to meet strict affordability criteria to get approved.
It is possible to get a buy-to-let mortgage when you purchase your first property, but lenders are likely to see you as more of a risk, so they may ask for a larger deposit or a guarantor.
If you buy your first home and live in it for a year or more, you may be able to get an 'agreement to let' from your mortgage provider instead – this then allows you to lease out your home on your current mortgage, although you may have to pay more interest.
Be ready to present LOTS of paperwork
When you apply for a mortgage, you'll usually be asked about things like:
How much you earn

How much you regularly spend (e.g. your living costs, such as rent, food and bills)

Your other debts and financial commitments (e.g. credit cards and loans)

Your savings
You may need to provide documentation like payslips, bank statements, and proof of identity as evidence.
It's also important to be realistic about any potential changes in circumstances - like a change in job or new baby - that might affect your ability to keep up with your mortgage repayments.
Shop around for the best mortgage
Once you've decided on a budget, and found a dream home that matches your aspirations and your wallet, it's time to go shopping for a mortgage.
Getting a good, and trusted, mortgage advisor is a must when buying a new home, first time buyer or not.
But the only real way to find the perfect one for you is to visit a lot of them - and see if they can make you an offer you can't refuse.
Work out how much you'll need for a deposit
A deposit is a lump sum you pay towards the price of a property when you buy it. It's usually expressed as a percentage of the property price, e.g. a £20,000 deposit on a property that costs £200,000 would be a 10 percent deposit.
So how much do you need as a first-time buyer? There's no one-size-fits-all answer – it can depend on things like the lender's criteria, the cost of the property, your financial situation, and your credit score.
A larger deposit usually means smaller monthly payments and lower interest rates – it's worth bearing this in mind when deciding what property you can afford.
Generally speaking, you should be able to get a good deal with a 15 percent deposit, and the best rates are usually available to people who can put down 25 percent or more.
Be realistic about mortgage payments
Most first-time buyer mortgages are repayment mortgages (rather than interest-only mortgages), so you'll pay back part of what you owe each month, plus interest.
The size of your regular payments will depend on:
The mortgage interest rate: This is calculated as a percentage of what you owe – it may change over time if you have a variable or tracker rate.

How much you borrowed: The more you borrowed, the more you'll pay each month. That's why putting down a bigger deposit can reduce your regular repayments.

The mortgage term: This is how long you'll be paying of the mortgage for. Stretching your repayment out over more years will decrease the amount you pay each month – although you'll then end up paying more interest overall.
Learn more about first-time buyer mortgages from Experian here.
To learn more money saving tips worth knowing and enter for your chance to win a life-changing £25,000 thanks to Experian, click here.