This Foldable House Could Get You On The Property Ladder NOW!
1 February 2018, 16:58 | Updated: 1 February 2018, 17:12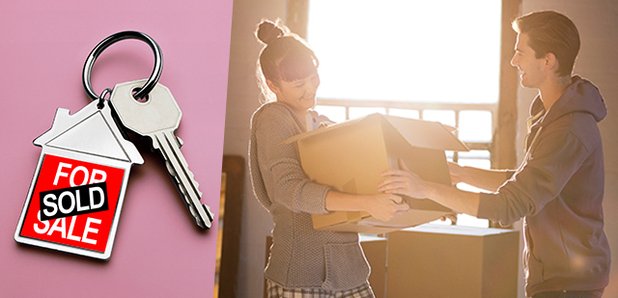 Is this a bit of you?
The prospect of buying a house for many is a becoming less of a reality and more of a dream.
With house prices at an all time high, people are embracing the renting route whilst doing their best to save for an ever-growing deposit.
But why scrimp and save when you can have a movable fold-up house?!
The teeny tiny house is just 96 square feet and cost £35,000 - and is dubbed the "Swiss army knife" of homes.
From the outside, it looks nothing special - just an average trailer you may think, but step inside and you can literally unfold everything you see.
The designers, who have named it aVOID, have cleverly designed it to have a foldable bedroom, kitchen and bathroom, that you simply open up when you want to use.
Out of the walls you can unfold a bed, a kitchen set-up complete with working hob, tables and chairs and cupboard space, and a bathroom consisting of toilet and shower!
And, for sunny days, it even has a sunbathing-friendly rooftop!
Leonardo Di Chiara, who created the alongside Tinyhouse university, got the idea from growing up in a minuscule flat with his parents.
He explained: "I was forced every day to learn how to organise my space, fit all of my belongings inside the few cabinets, and to adapt my space to host my friends to play or later to study. Living inside my tiny house is such an amazing experience and it helps me to improve the quality of the space."
Leonardo also explains that it is ideal for anyone who wants to train themselves to be tidy. He said: "It teaches and pushes you to deprive yourself of unnecessary things, to consume less water and less energy, to put back your clothes in their place and to wash the dishes immediately after eating."
Before we invest, we just have one question - how big is the wardrobe and shoe rack?!
WATCH! Ed Sheeran Lives In A Haunted House: