CHEAP AS CHIPS! This Michelin-Star Meal Only Costs $1.50!
The Story of HK Soya Sauce Chicken Rice and Noodle: the world's first Michelin starred hawker stall
05:39
What the world needs now, is food, cheap food...and we think we've found the answer
Combining great tasting food with a low price tag isn't always easy. But thanks to one man, fine dining can cost you as little as $1.50!
Meet Chef Chan Hon Meng.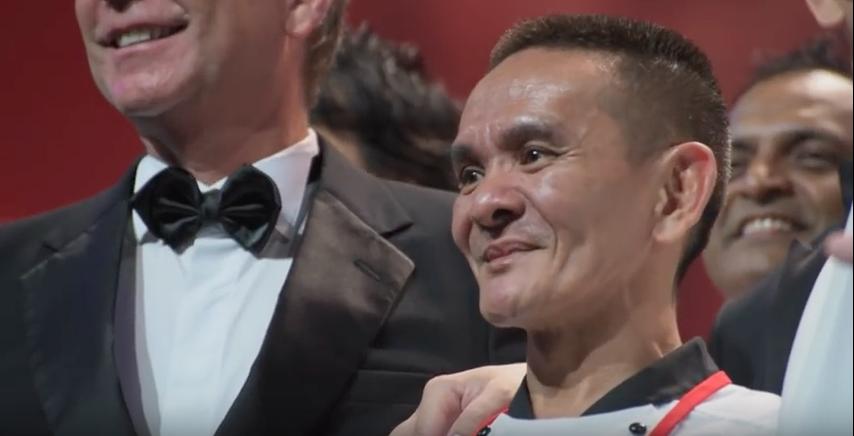 For the past 35 years, Chan has been cooking up a storm at his food stall, Hong Kong Soya Sauce chicken Rice and Noodle. For decades the street food vendor has been attracting long queues of hungry diners from it's location in Singapore's largest open-air food court.
Now the proud stall owner has even more to smile about after winning a Michelin Star for his legendary grub, making his signature dish of soya sauce chicken rice the cheapest Michelin-Starred meal in the world at just $1.50 (£1.15)!
Not bad for the equivalent of a bag of chips.