Thomas Cook axe Club 18-30 holidays as millennials ditch boozy breaks
14 May 2018, 11:43 | Updated: 14 May 2018, 12:43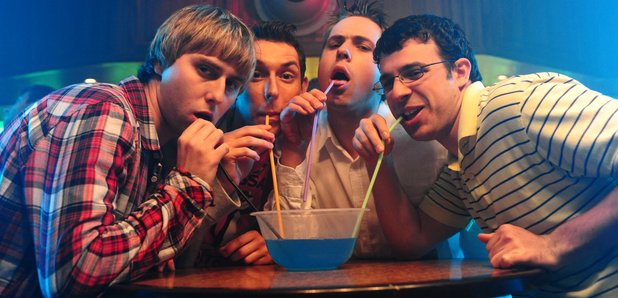 Young people are choosing 'ego holidays' over cheap getaways - meaning cheap 'n' cheerful package deals are on the way out.
It looks as though the era of cheap and cheerful holidays to Aiya Napa, Zante and Magaluf are coming to an end, as the party destinations made popular in the 90s are no longer appealing to Millennials.
Thomas Cook has decided to put its famed Club 18-30 brand to rest after providing 20 years of raucous holidays for young sunseekers - many of whom were going abroad without their parents for the first time.
At its peak, Club 18-30 was sending around 100,000 people abroad every year and even generated a cult TV series, with it's legendary slogan: "It's go big or go home, and only the legendary will do."
By 2001, the brand's reputation landed its own television show, ITV's Club Reps, which saw groups of 18-30 reps showing holidaymakers around party islands.

However, those days are over and research shows that social media now plays a big factor when young people choose a holiday, with experts branding it "ego travel."
While young adults in the 90s came back from holiday with a string of drunken and embarrassing photos, millennials are now opting for more glamorous locations that will put them in a better light among their peers and rack up the likes on Instagram.
According to reports, Thomas Cook is now looking at the possibility of selling the brand in addition to "exploring options" after suffering a number of scandals which saw them turn their back on salacious advertising.
Their new offering, Club Cook is thought to be their latest effort to draw in a glamorous millennial crowd by offering better food, upmarket cocktails and a host of DJs.
Last night, the company said: "We remain committed to Club 18-30 for summer 2018. However, we are exploring options for the future of the brand, which could include the possibility of a sale."