Thousands of kids are leaving primary school severely obese, new stats show
29 May 2018, 09:16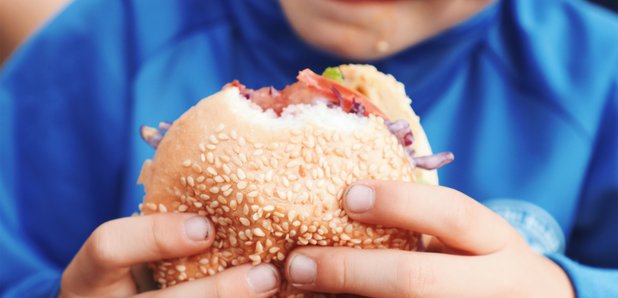 New figures show that more than 20,000 children leaving primary school are classed as severely obese.
According to statistics obtained by The Local Government Association (LGA), kids are rapidly gaining weight throughout their time at school.
The LGA, who represent 370 councils in England and Wales believe that the rising obesity rates are contributing towards a "multi-billion pound ill-health time bomb"
The findings from 2016/17, supplied by the National Child Measurement Programme reveal that a total of 22,646 out of 556,452 (4.1%) of 10 and 11-year-olds in Year 6 are classed as severely obese.
Getty
Councillor Izzi Seccombe, chairwoman of the LGA's Community Wellbeing Board, said: "These new figures on severely obese children, who are in the most critical overweight category, are a further worrying wake-up call for urgent joined-up action.
"The UK is already the most obese nation in western Europe, with one in three 10 and 11-year-olds and one in five four and five-year-olds classed as overweight or obese, respectively."
Children living in the most deprived towns and cities, and those from BME groups, reportedly have the highest severe obesity rates.
Whilst those areas require targeted intervention, the LGA are also hoping for the government to reverse reductions in public health grants and for further reforms to tackle childhood obesity.
The reform would include councils being given the go ahead to ban junk food advertising near schools, as well as choosing how and where the soft drinks levy is spent.
Izzi added: "Unless we tackle this obesity crisis, today's obese children will become tomorrow's obese adults whose years of healthy life will be shortened by a whole host of health problems including diabetes, cancer and heart disease."
Watch more: