Turn Your Phone Into A Loud Speaker Or A Light With These Cheeky Hacks!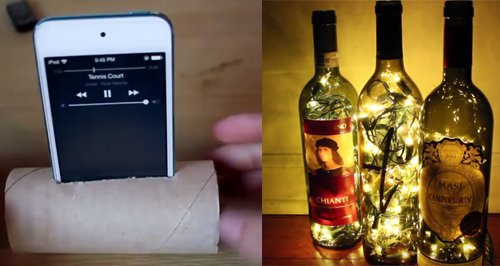 Ever been stuck at a house-party with only your phone to hand? Well now you can really get the crowd going by turning your mobile into a speaker or a strobe light with these clever tips!
Turn your phone into a speaker:
Turn up the volume on your iPod or iPhone using only a finished loo paper roll, some scissors and two pins - yes really!
We're not kidding! You can amplify the sound coming out of your phone speakers by enclosing the sound in a tube.
The same effect can be achieved by simply putting it in an empty pint glass - hey presto!
Create amazing lamps out of old wine bottles:
They look so pretty and festive - and they're actually easier to create than you might think!
Watch this clever video and follow the steps to make your very own wine bottle lamps filled with fairy lights.
Hello cheap and easy Christmas presents for all the family!
Use your phone to create a mini strobe light show!
You know the feeling - you're having a good old dance around your best mate's living room to Mark Wright's Club Classics on a Friday night.
But the one thing that would make it sooooo much better? A strobe light of course!
Well now you can really get the party started with the help of the App RoboStrobe. This clever functionality means you can now flash your light to the beat of the music - pretty cool huh?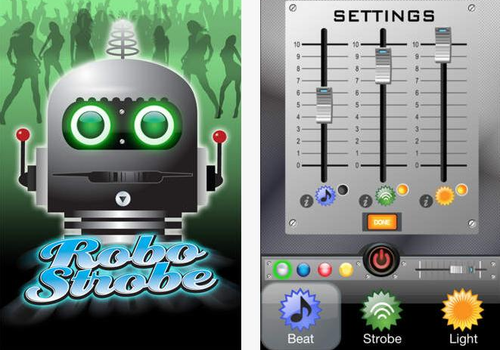 Turn your smartphone light into a real lamp:
You know those lovely summer nights where you're in the park, just sitting on a blanket and enjoying some light snacks with friends - blissful right?
Yep we love them too, but isn't it annoying when it starts to get dark? You're not ready to go home, but you can no longer see your hand in front of your face!
Well this trick lets you make a cheeky evening picnic lamp only using your phone and an empty bottle.
Turn your phone light on and stick it underneath a clear bottle to create your very own light. The glass will magnify the tiny light and cast a warm glow on you and your pals - simple as that.
Friday the 6th of October is Global's Make Some Noise Day!
Throughout the country there are hundreds of incredible small charities supporting children and young people who suffer from illness, disability or lack of opportunity.

Global's Make Some Noise These small charities desperately need our help and really struggle to get heard.