We've Found The UK's 10 Best Halloween Events To Give Yourself Goosebumps!
19 October 2017, 14:24 | Updated: 20 October 2017, 08:44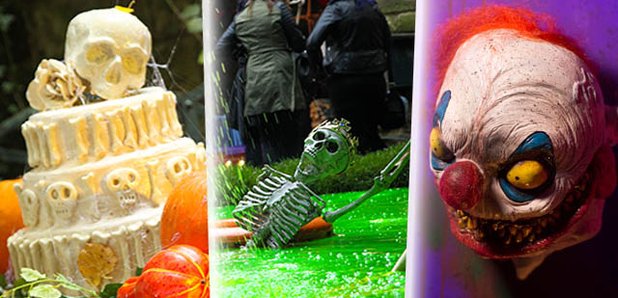 There's something here for everyone!
Before you know it, Halloween will be upon us and you've not had a minute to plan anything! You still got to pick your pumpkin, create your costume AND stock up the sweet jar for any brave trick or treaters. And you still haven't got any activities planned!
Well, don't worry, we've got your back - we've compiled a list of the top 10 things to do for Halloween 2017 across the UK. Whether you're into ghoulish encounters, being scared silly in a haunted house, or simply enjoy the less intense side to Halloween, we've got it covered. There's also some ideas for kids too.
Check out the list below!
WATCH: 5 Of The Creepiest Halloween Make-Up Looks:

Warwick Castle: The Haunted Castle
Location: Warwick
Cost: £12+
Scare level: Various
Child-friendly: Some parts
When: 21st-31st October
What: The castle is being transformed for Halloween, and there's something for all ages - from Outbreak 1349 – full of gory plague victims and scream-inducing frights (12+ yrs), the Castle Dungeon (for 10+ yrs) and Séance, direct from a sell-out run at the Edinburgh Fringe Festival (14+ yrs).
Location: Kent
Cost: £10+ pp
Scare level: Extreme
Child-friendly: 15+ (although 9-12 y/o's can enter the park but not the Scare Haunt Attractions, and 12-15 y/os can access all the rides, but must be accompanied by an adult)
When: 30th Sept, 6th,7th,12th,13th,14th,15th,18th,19th,20th,21st,22nd,24th,25th,26th,27th,28th,29th,30th,31st Oct, 2nd,3rd,4th Nov.
What: Voted the no1's UK Halloween attraction for 9 years, this event is ALL about Halloween! There are 8 haunted attractions (2 are new to 2017), live music and rides.
Location: Sea Life Brighton
Cost: £14.50+ pp (book in advance online to save up to 40%). Kids in Halloween costume get in for free!
Scare Level: Low
Child-friendly: Yes
When: Saturday 14th - Sunday 29th October
What: Creature handling at regular intervals each day - including hissing cockroaches and giant African land snails, freaky face painting, and a 'Yucky Dip' to win some amazing prizes.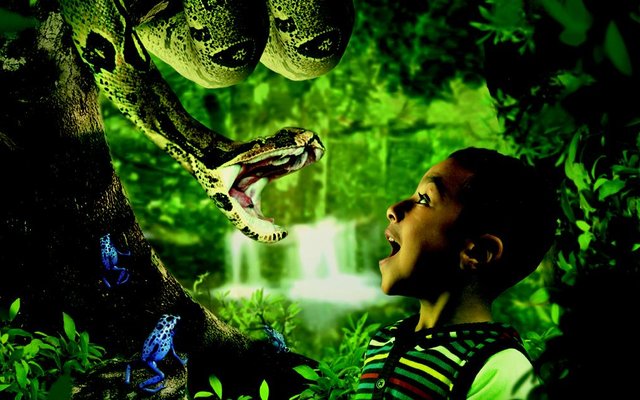 Location: Warner Bros Studio, Leavesden, Hertfordshire
Cost: £240pp
Scare-level: Low
Child-friendly: Yes
When: 27-29th October
What: Harry Potter fans can experience a spooky evening at the Warner Bros Studio Tour this year. You'll need your wits about you, because Death Eaters will be wandering the corridors - but rather than administering any Kisses, they'll be there to allow you to marvel at the amazing costumes used in the films. Enjoy a two course dinner in the Great Hall, which will be decked out for the ultimate Halloween experience, and then have dessert in the Forbidden Forest after! Once, you're fed, you can take in the studio tour and learn wand combat moves from a Wand Choreographer (we SO want his job).
Location: Edinburgh, Scotland
Cost: £12-£14 pp
Child-friendly: 18+
When: 27,28,29,30,31st October
What: Learn about the dark past of the city of Edinburgh - nothing is filtered in this tour. Also experience the famous Blair Street Underground Vaults at their spookiest.
Location: Carlisle Castle, Cumbria
Cost: Adults £6.80, kids aged 5-15 £4.10, under 5's free
Scare level: Low
Child-friendly: 5+
When: 21-29th October, 11-4pm
What: Lots of spooky storytelling will be happening, as well as a creepy trail and a mini ghost story walk around the castle.
Location: Royal Albert Hall, London
Cost: £25+ pp
Scare Level: Low
Child-friendly: Yes (the film is rated PG)
When: Thursday 26th October
What: Your favourite classic halloween movie on the big screen, accompanied by the amazing Royal Philarmonic Orchestra. Fancy dress encouraged!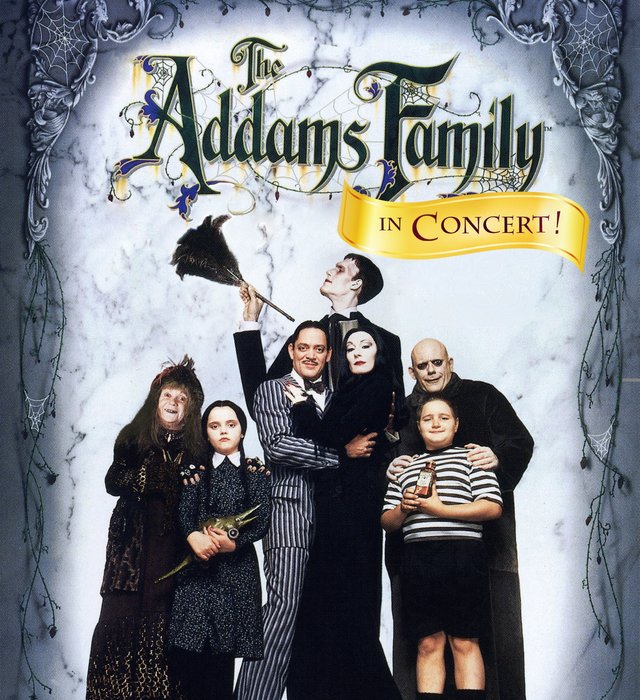 Location: Aberystwyth, Wales
Cost: £11.25+ pp
Scare Level: Various
Child-friendly: 12+ (some attractions have a higher age restriction)
When: 12th,13th,19th,20th,21st,26th,27th,28th,31st October
What: Set in a real-life Victorian silver mine, there are 4 live action horror attractions to choose from, plus 'Virus Blackout' - a terrifyingly creepy experience where you are left ALONE in a blackened space full of zombies, with only a lowly glow stick to help you see (this attraction is, understandably, age 18+).
Location: Club de Fromage, o2 Academy Islington, Angel, London
Cost: £12+ pp
Scare Level: Low
Child-friendly: 18+
When: Saturday 28th October
What: Arrive at 7pm to watch classic movie 'The Lost Boys', or get there after 9pm to head straight to the dancefloor! The music is a mix of all your favourite Halloween tunes (Ghostbusters, Monster Mash, Thriller...) and pure cheese, ranging from Abba to One Direction. Apple bobbing is also going to be happening! Fancy dress is very much encouraged and they'll be a prize for the winner.
Location: Thorpe Park, Staines
Cost: £32.99+ pp
Scare Level: Mid-high
Child-friendly: 13+
When: 29 Sept–1 Oct, 6-8 Oct, 13-15 Oct & 20-31 October
What: Fright Nights at Thorpe Park return for the 16th year! The theme park turns spooky after dark with 'Zombies' roaming the pathways, and has 6 additional scare attractions - new for 2017 are 'The Walking Dead' mazes 'Living Nightmare' and 'Sanctum'.