The Top 100 Baby Names Of 2016 Aren't Quite What We Expected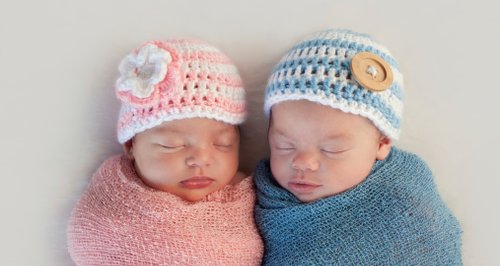 The likes of Coleen Rooney and Victoria Beckham might be surprised by these new entries.
A number of surprising new entries have creeped onto this year's list of baby names, with celebrity baby names being favoured among new mums.
Harper, the name of Victoria and David Beckham's daughter is still proving a popular choice taking a spot at 31, while the names of Coleen and Wayne Rooney's son Kai becoming a new entry on the top 100.
Despite a growing trend for celebrity inspired baby names, it seems as though most parents are still favouring traditional British names.
Olivia has bagged the top spot for the second year in a row making it the most favourable moniker for girls.
Meanwhile, Oliver has jumped a place to become the number one choice for boys, followed by Muhammed, Noah, Harry and Jack.
Lily has jumped up from third place last year, to take the second place on the list, with Sophia, Emily, Amelia and new entry Ava following behind.
The data, by Babycentre.com, also showed that nature inspired names are bang on the money for parents to be with Lily, Poppy, Daisy and Holly rising into the top 50 names.
It's probably why Jamie Oliver's unusual name for his baby boy, River, has seen a last minute surge in popularity, with more parents opting for that name than ever before.
The royals have been front of mind too.
George has risen four places to nab a spot in the top ten, for the first time since 2012, while Harry continues to be a popular choice with a place in the top five this year.
Charlotte has also shot up ten places, while Kate and Catherine have also seen a boost, but William has fallen slightly from 13th to 19th place.
What all you be calling your baby?