Here Are The Top Toys Your Kids Will Be Asking For This Christmas
13 November 2017, 15:15 | Updated: 14 November 2017, 11:17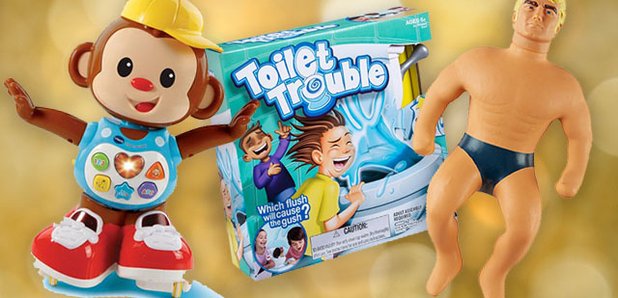 Predict what will be on your children's Christmas lists before they even write them!
It's never too early to be prepared when it comes to Christmas and we hate to alarm you but for most there's only one more paycheque until Santa comes!
So parents, assemble! Get organised and start planning what your kids might be hoping to find under the tree this Christmas before they even give it a mention.
We've scoured toy shops and toy fairs up and down the land to find the most buzzed about toys for Christmas 2017 to give you a head start when it comes to buying for the kids on all budgets and for all ages...
Barbie Dream Horse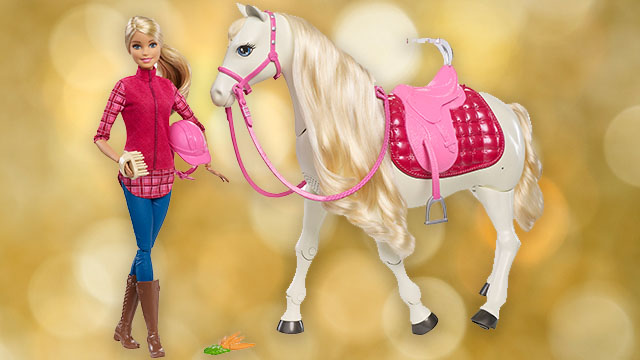 This is guaranteed to be at the top of every Barbie fans wish list this year as the famous doll goes equine with her new horse which is fully interactive. It can turn 360 degrees, has 30 reactions and even responds to touch.
Mattel, £89.99
Chase Me Casey

Chase Me Casey is the perfect toy to have your little one discovering and learning from an early age. He can skate across the floor, encourage your child to move and dance with him as well as teaching letters, numbers, body parts and more.
Vtech Electronics Europe, £37.99
Enchantimals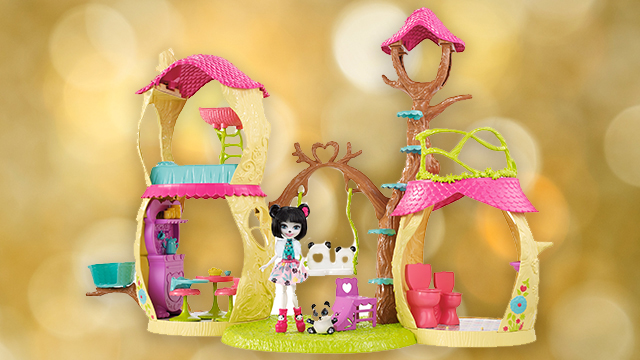 Enchantimals are magical dolls that come with their own furry friend and now they have a whole house to play in too. The playhouse is across multiple levels and includes features such as a lift, bunkbeds and a balcony for stargazing.
Mattel, £32.99
Duplo Number Train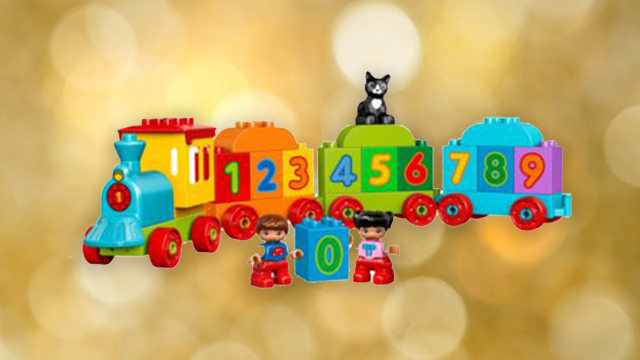 Perfectly designed to stimulate your toddlers imagination and one of the cheapest toys on the list this is a perfect present to unwrap on Christmas Day. It will also help your child master construction skills while encouraging their creativity.
Lego, £12.99
Teach N Tag Movi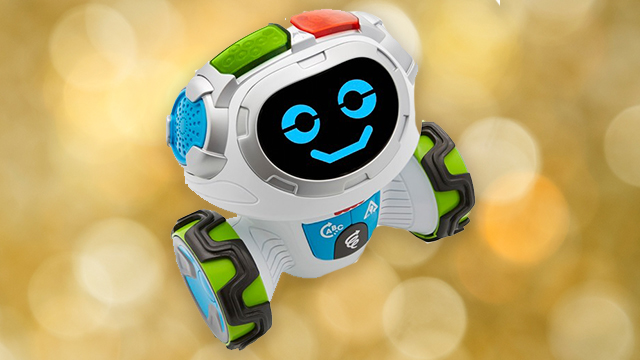 This cool little guy is the ultimate robot friend and he's ready to get your littles ones moving around with him and learning. There are three different ways to play with Movi: Alpha fun Actions, Think & Move Shapes and Teach n Tag.
Mattel, £44.99
Pie Face Sky High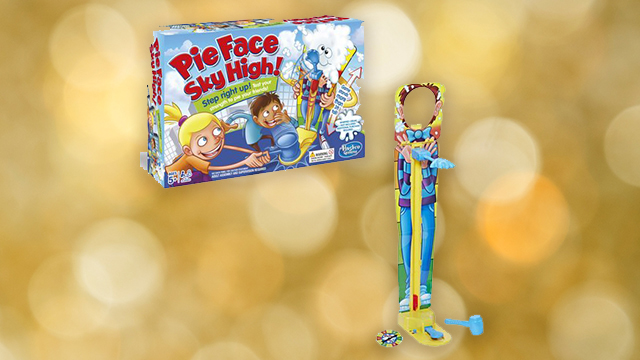 You've heard of Pie Face but this is the game cranked up to the next level! Players can test their super strength as this game lets you pie your opponent full in the face depending on your strength like a true carnival style game.
Hasbro, £26.99
Little Live Pets Surprise Chick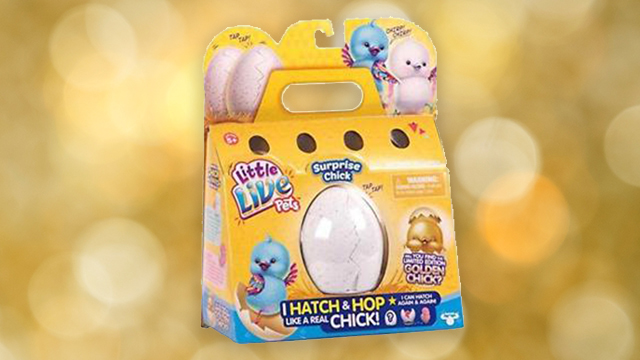 Unlike Hatchimals, these little critters can hatch over and over again for endless hatching fun! There are four adorable little chicks to choose from and all characters make interactive noises as they hatch.
Character Options, £14.99
Play Doh Kitchen Creations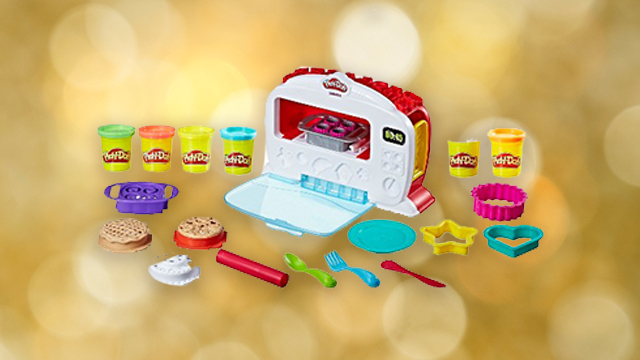 Every generation has experienced the fun of Play Doh and 2017 is no different for kids wanting the classic clay-style toy. This magic oven will help your little one's culinary imagination spark and the Play Doh food even magically rises in the oven!
Hasbro, £24.99
Toilet Trouble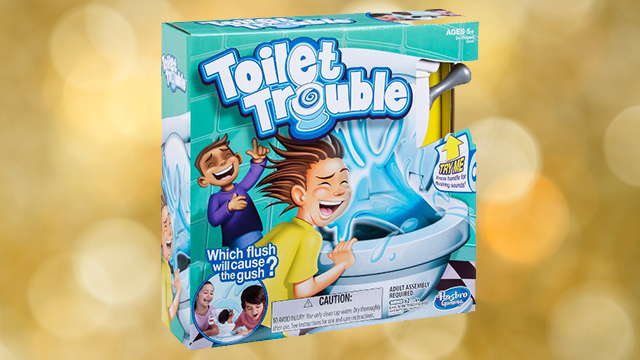 This years most sought after toy is themed after a toilet! Sounds odd but your little ones will love it. Spin the toilet paper, flush the loo how many times it says and see if you're safe - you might get sprayed!
Hasbro, £17.99
Stretch Armstrong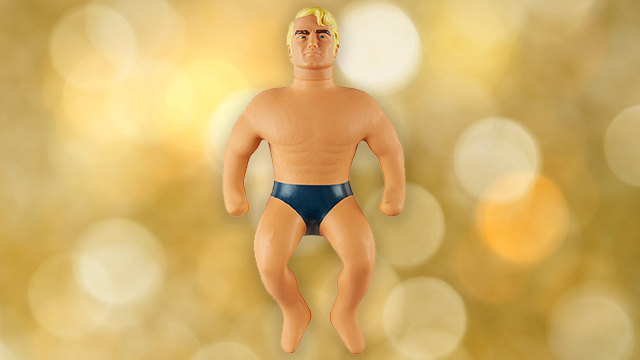 A vintage classic brought back to toy shops, Stretch Armstrong will please both the adults and children on Christmas Day. Stretch him, pull him, tie him in knots and watch him miraculously ping back into shape again.
Character Options, £21.99