Top Tips For Avoiding An Awkward First Date!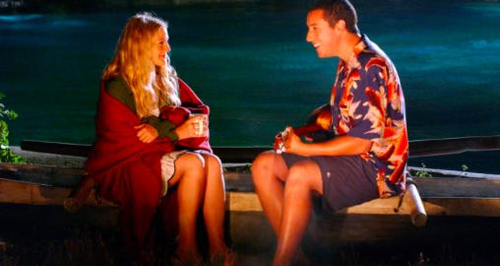 First dates are nerve-wracking and can sometimes be pretty cringe. Follow our top tips to avoid those classic first date moments...
We've put together our top tips to try and keep the awkwardness at bay on that all important first date, so its not a bad experience and HOPEFULLY leads to date number 2!
Pick An Unusual Location!
The conversation will never run dry if your in an interesting place or doing something fun. Avoid the standard first date choice of the cinema or dinner and opt for something wild like a trip to the Zoo!
Come Prepared!
First date talk can often be a bit dry so come prepared with some funny anecdotes to try and answer questions in the most interesting way possible. That will hopefully make you more memorable after, especially if you have some hilarious tales!
Dress For The Occasion!
There's nothing worse than feeling underdressed or even overdressed, and it can be a big confidence knock if your not feeling your best. Plan an outfit suitably around what your doing and don't glam up for the sake of it. If you feel uncomfortable your date will pick up on that, so be chilled!
Keep It Interesting!
It's a sign of a bad first date if you end up talking about the weather, or worse...work! To avoid an akward lack of conversation keep some interesting questions up your sleeve. The more random the better! And it will help you judge your dates sense of humour...
'If you were a kitchen appliance, what would you be?' LOL!
Be Yourself!
Most dates are food based, and we know some can play coy and order a garden salad on a first date when really they want that double cheeseburger. Eat what you like! Who cares? And we bet the other person will love you for it.
Here's how Lilah and Sian got on when they tried dating in the street!