UK Or Ski Resort? Take Our Quiz To See If You Can Tell The Difference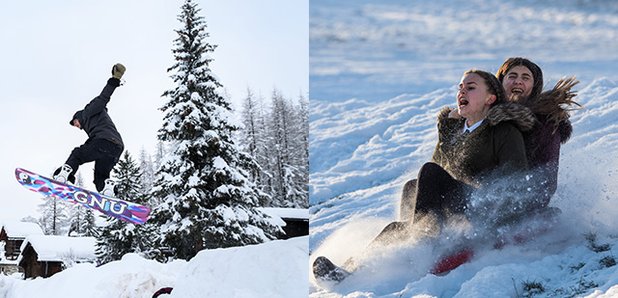 In one of our toughest quizzes EVER, we want to test your knowledge of our green, pleasant and currently snow covered land.
As the Beast from the East has the UK in it's clutches the nation has of course ground to a standstill.
Resilient northerners are grabbing their big coats and southerners are, well, retreating inside as we ride out the uncharacteristically snowy weather.
With the country covered in quite unbelievable amounts of snow, we're all feeling positively Canadian and you wouldn't be blamed for thinking your garden is comparable to a ski resort.
But if put to the test could you really tell the difference between our snow covered pleasant land and the foothills of the Alps?
Take our quiz and put your snow knowledge to the test...
One of our trickier quizzes, right?
Ok only kidding, clearly the UK doesn't look like the Alps right now but this is the most snow we've had in ages so get out there an enjoy it while you can.
Because the funny thing about snow is - it will melt soon!