Oh No! The UK Will Be Subjected To A MASSIVE Downpour This Week
17 May 2017, 14:14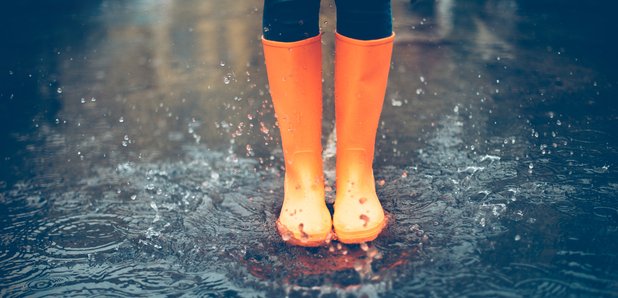 Experts say we're going to receive something of a lashing from the rain for the next few days.
We all hoped that the good weather was set to last us through to the end summer, but sadly it seems that's not the case. It's going to be very wet indeed over the coming days, with some areas of the UK set to be subjected to 50mm of rain in a mere 12 hours.
That's a lot of rain!
Experts say this is due to a "series of low pressure weather systems" that have swept in from the Atlantic. All we know is that it looks like we're all going to get very wet indeed. It's such a shame after all the wonderful weather we've been having.
Today (Wednesday 17 May) has already seen heavy showers across the UK, while western Scotland has been issued a weather warning for heavy rain.

The south-east of the UK is set to be hit hardest by the rain
Met Office forecaster Emma Sharples told Metro.co.uk: 'We have had some sort of rain across most of the country today. The western parts are more affected today because the rain is coming from a south-westerly air flow. There is a yellow weather warning for rain in place in parts of Western Scotland."
The south-east of the country is expected to be hit hardest by the downpour, so southerners had better remember their mackintoshes and umbrellas. Even worse, the weather is expected to remain hot and muggy, despite being wet. The worst of both worlds!
Sharples went on to say: "Some areas could see as much as 30mm, 40mm, or 50mm in 12 hours." Thankfully she added: "There are no weather warnings in place at the moment and that This spell of rain will probably end on Thursday." Either way, it might be to say indoors for the time being…