Kids Under 16 Will Be BANNED From Buying These Treats In Supermarkets
19 January 2018, 12:49 | Updated: 19 January 2018, 15:25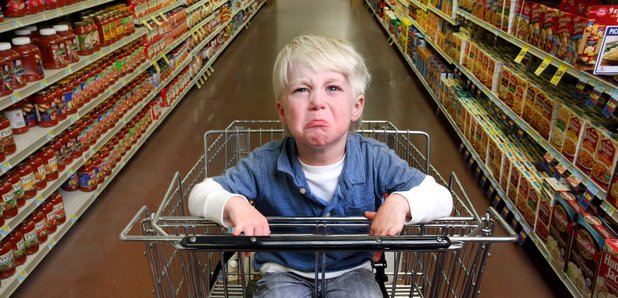 This decision by supermarkets might be controversial for some parents.
ALDI and Asda have recently announced plans to ban under 16s from buying caffeinated energy drinks.
The products, such as Red Bull, Relentless and Monster Energy are particularly popular with those in their early teens and bought by youngsters who aren't fully aware of the effects on their body.
A single 500ml can can contain a whopping 160mg of caffeine, equal to two shots of espresso, so from now on young shoppers will be asked to show idea for any purchases containing more then 150mg of caffeine per litre.
Monster energy drinks | Picture: PA
Soft drinks manufacturers with that level of caffeine already have to be labelled with a warning stating that the beverage isn't suitable for children but Asda and ALDI feel this isn't enough.
The rule will come into ALDI and Asda stores across the UK and Ireland from March 1st.
Waitrose actually have this rule in place already and were the first supermarket to announce these rules and will also begin enforcing them in March.
Do you think this is a good idea by supermarkets?