Upgrade Your Holiday For Free With These Top Tips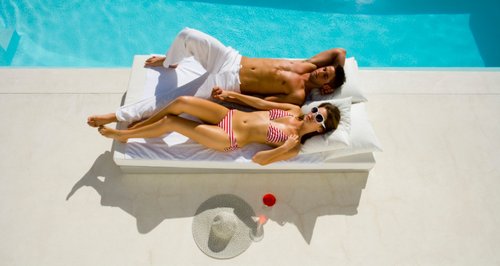 Are you dreaming about flying first class or enjoy a 5* meal for less on your next holiday? We've got the tricks that will help you do it and more. Try our tips and enjoy an upgraded gateway this year...
Check in early and be flexible
Checking in as early as possible will give you the best chance of getting upgraded to first class. Airlines sell more seats than they have so, if they have to move people around they'll do it as early as possible. You can also offer to wait for the next flight and staff will bend over backwards to thank you.
Be a loyal customer
Hotels are more likely to treat you if you're a loyal customer. If you stay somewhere regularly make sure you let them know and you might just get access to some cool upgrades or discounts. Also, if you haven't already you should definitely join a frequent flier scheme.
Shout about your special occasion
You don't have to be on your honeymoon to get perks on holiday. Make a note in all your bookings of any special occasion linked to your trip, like a milestone birthday or wedding anniversary, and you never know who might see it and decide to treat you.
Take your wedding certificate
It's a given that if you're on your honeymoon there's a good chance you'll be getting upgrades left, right and centre. Having said that, be prepared to take along your marriage certificate to prove it. Plus, even if you're not on your honeymoon you could take it anyway if you got married in the last year and fib!
Pick your battles
Being polite can work wonders with staff who might single you out when they have an opportunity to offer an upgrade. However, when you have a genuine complaint, don't be afraid to speak up. Keep your temper and explain the problem and staff should want to help, possibly with a room upgrade.
Pretend to be a blogger.
Journalists and bloggers get loads of freebies so, if you want to get a free dinner or round of drinks, let it slip that you write for a magazine. You have to be good a blagging to pull this one off but if you're feeling brave, it's a great way to get holiday perks.