The biggest, best and most exciting launches for Veganuary 2021
5 January 2021, 16:49 | Updated: 1 February 2021, 12:17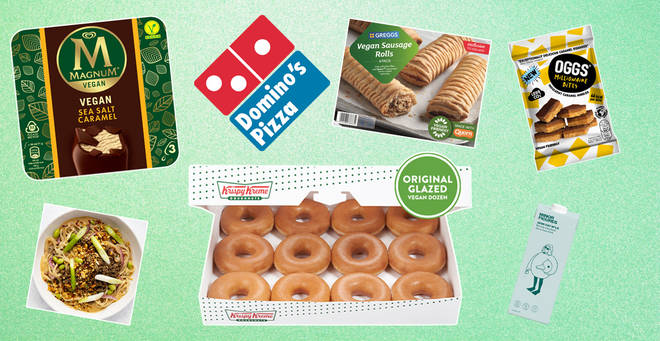 With the arrival of Veganuary, we take a look at the most exciting new vegan products coming in 2021...
If you're planning to join the record number of people adopting a vegan diet in January 2021, you'll be pleased to know it's now easier than ever to buy plant-based food.
While a few years ago you'd struggle to even find soy milk in the supermarket, you can now buy everything from vegan meat and cheese to doughnuts and ice cream on the high street.
Veganuary sees a number of mainstream brands release a huge range of exciting products for both new and existing vegans - here are our picks of the best.
Vegan Krispy Kremes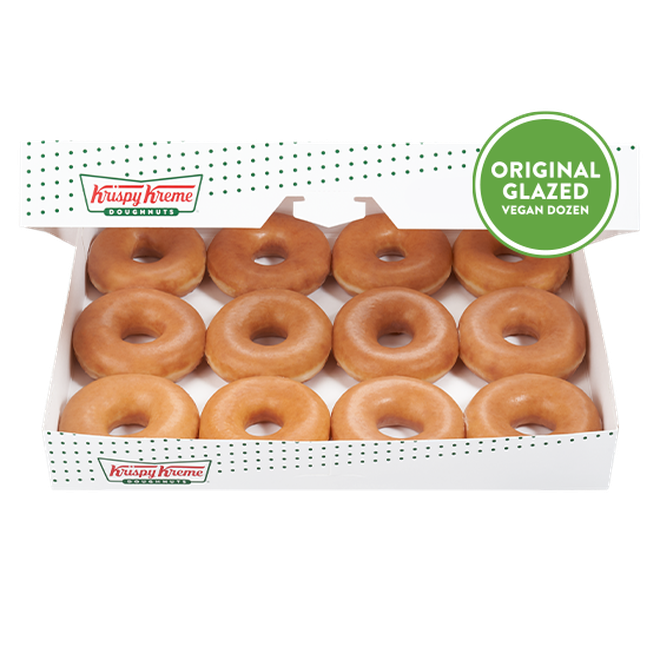 Probably up there with one of the most exciting new vegan launches of all time, Krispy Kreme have *finally* announced a plant-based version of their beloved Original Glazed Doughnuts.
Inspired by the iconic doughnut launched in 1937, the vegan version has the same taste, and light and fluffy texture as the original.
The doughnuts are available to order now.
Visit their website for more information.
Greggs Vegan Sausage Rolls and Steak Bakes at Iceland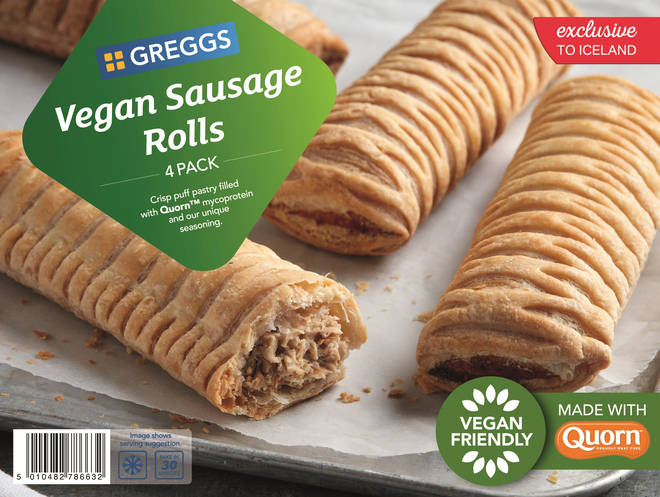 The introduction of the Greggs vegan sausage roll was probably most talked about plant-based launches of all time - and it's about to get even better.
It's just been announced that supermarket Iceland is launching a Greggs vegan range, including the sausage rolls and vegan steak bakes.
They will cost just £2.50 a pack, and are available to buy online.
Domino's Chick-Ain't Pizza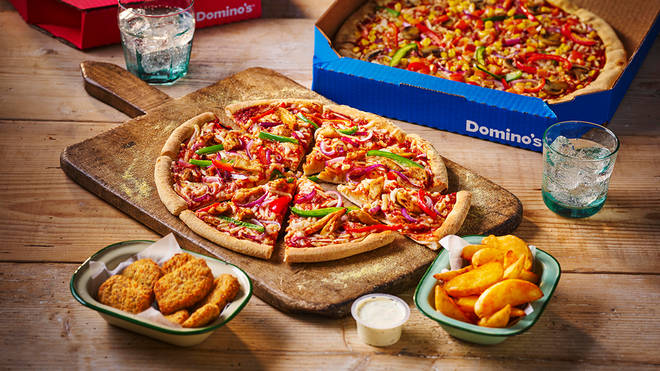 Domino's joined the growing number of takeaway pizza outlets offering plant-based options last year, and they're expanding their range next month.
They have now launched a new vegan 'chicken' pizza, as well as vegan nuggets.
Both can be served with the vegan version of the iconic garlic and herb dip.
Vegan Sea Salt Caramel Magnum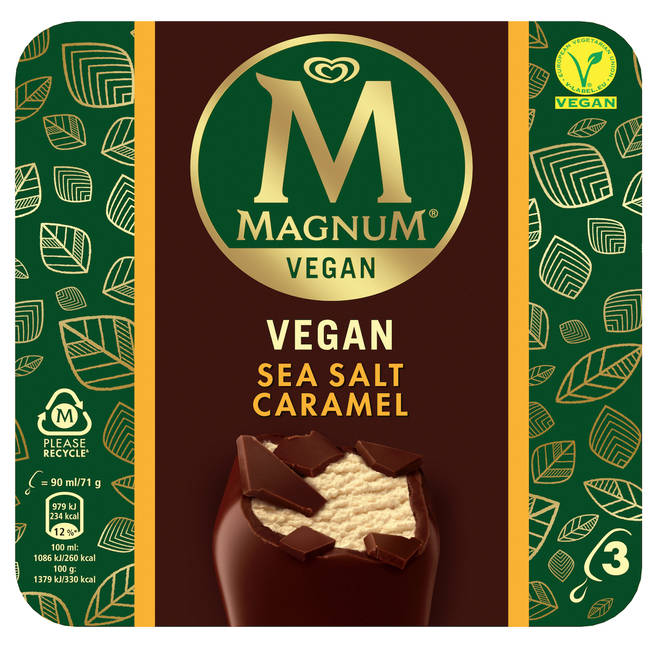 Magnum already stock vegan versions of their classic and almond ice creams, and they will be launching an incredible sea salt caramel flavour for Veganuary.
The delicious desserts are available in supermarkets nationwide, and cost £3.69 for a pack of three.
OGGS Bites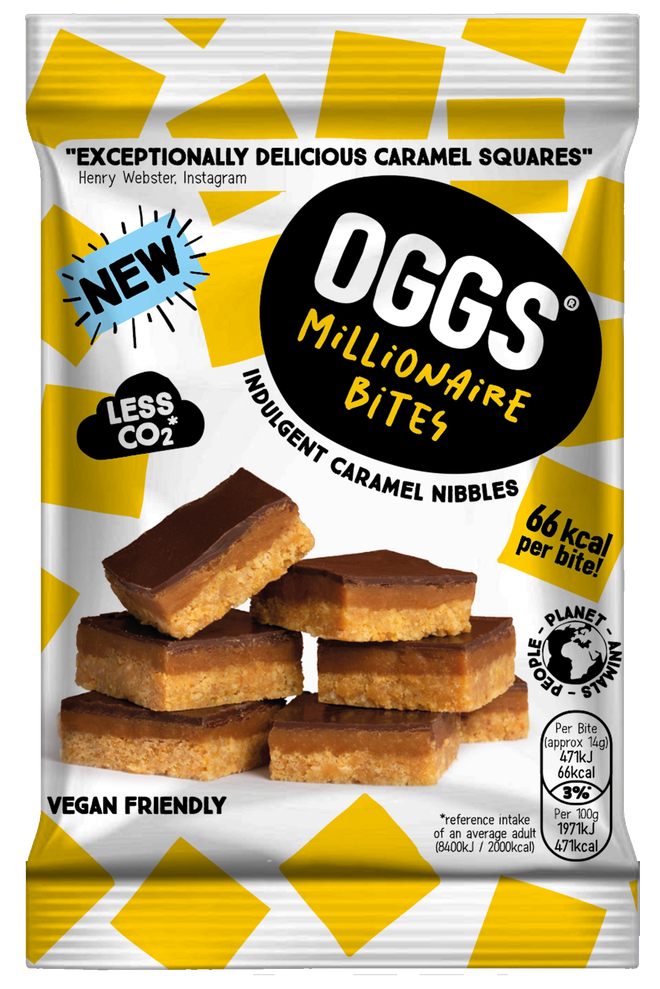 OGGS are the creators of a range of delicious vegan snacks, and they are launching two new flavours of OGGS Bites - Brownie and Millionaire Shortbread - for January 2021.
They are available to buy from Sainsbury's and WH Smith stores, and cost £2.25 for a pack of nine.
allplants Lighter Option menu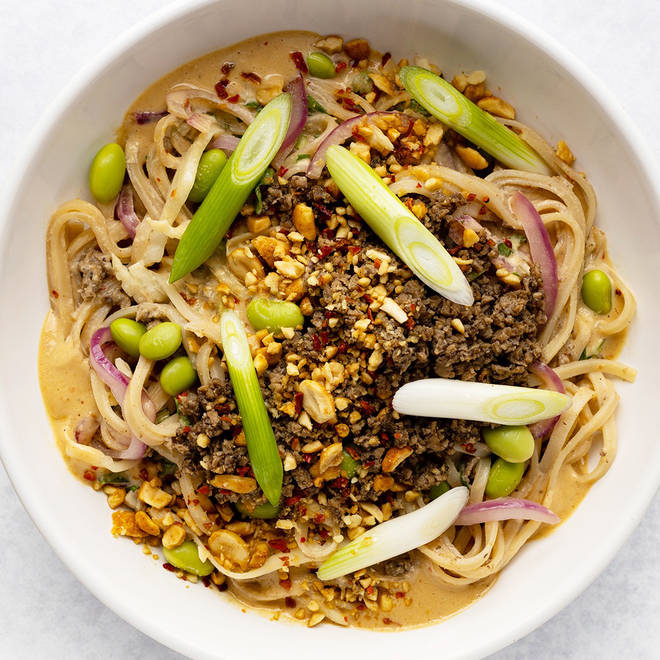 One of the UK's biggest plant-based meal delivery service is launching a range of protein-packed lighter options just in time for Veganuary.
The six new options - which each contain two of your five a day - are Teriyaki Udon, Protein Bolognese Bowl, Spicy Szechuan Noodles, Roasted Pepper Goulash, Aubergine Parmigiana, and Green Goodness Bowl.
Visit their website for more information.
Higgidy - vegan quiches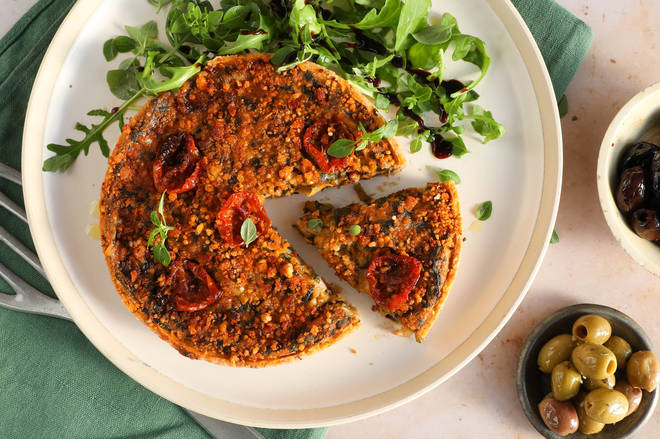 Those following a plant-based diet will know that you can pretty much veganize anything these days, but quiches are a pretty tricky dish to nail.
Luckily, Higgidy are coming to our rescue this January with the launch of their first ever vegan quiche.
The quiches comes in two flavours - Spinach and Roasted Tomato Vegan Quiche and Porcini Mushroom & Spinach - and are available to buy in two different sizes.
What's more, Higgidy will also be launching vegan Mini No-Pork Pies.
The range will be available from Waitrose, Sainsbury's, and Boots, with prices ranging from £2.50 to £4.25.
Stacks of Goodness Protein Pancake Mix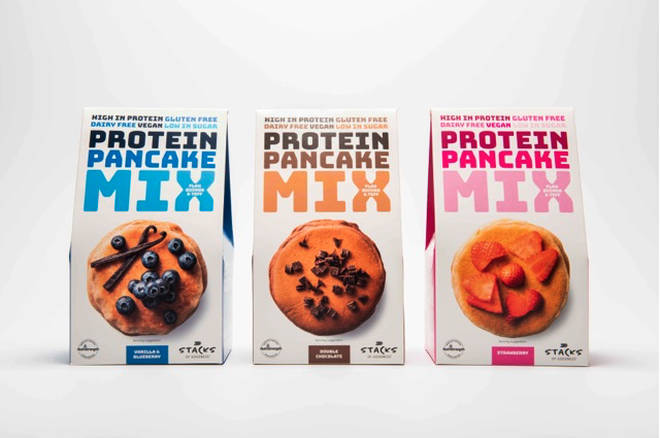 While vegan pancakes are very straightforward to make from scratch, there has been a real shortage of specifically plant-based ready-made batter available in supermarkets.
Luckily, Stacks of Goodness are releasing three delicious flavours of Protein Pancake Mix - Strawberry Protein Mix, Double Chocolate Protein Mix, Vanilla and Blueverry mix.
They cost £4.99 and are available on Ocado and a number of other independent food retailers.
Visit their website for more information.
Whitworths Protein By Nature range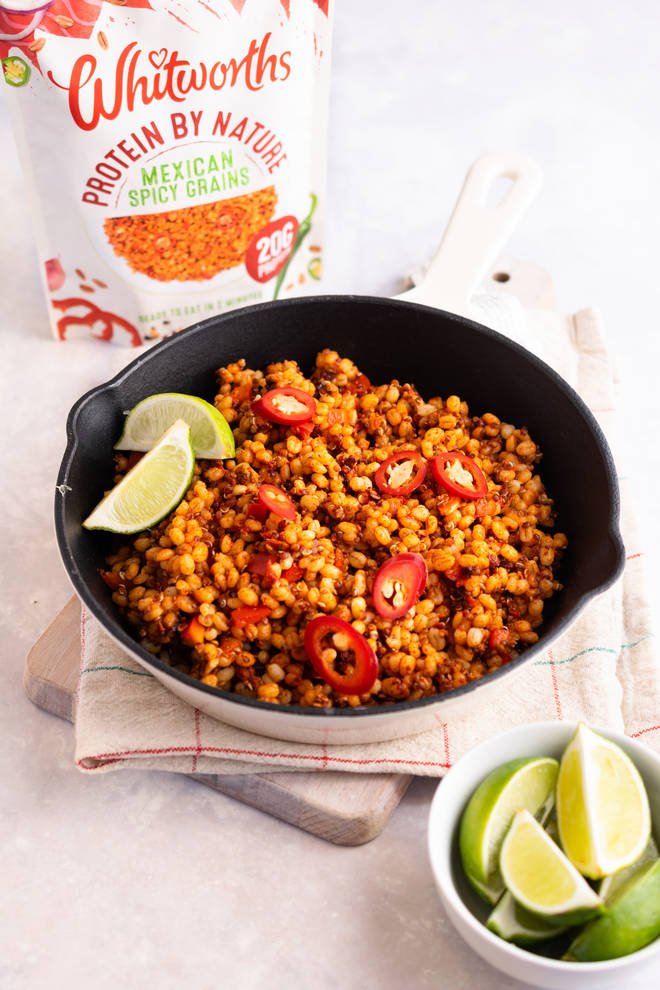 Whitworths have added a protein-rich new range to their healthy ready to eat sachets, including Moroccan Grains, Mexican Spicy Grains, Indian Lentil Dhal, and Brazilian Smoky Beans.
Each pouch contains a whopping 20g of plant protein, and costs £2.00. They are available to buy now.
Minor Figures Semi Oat M*lk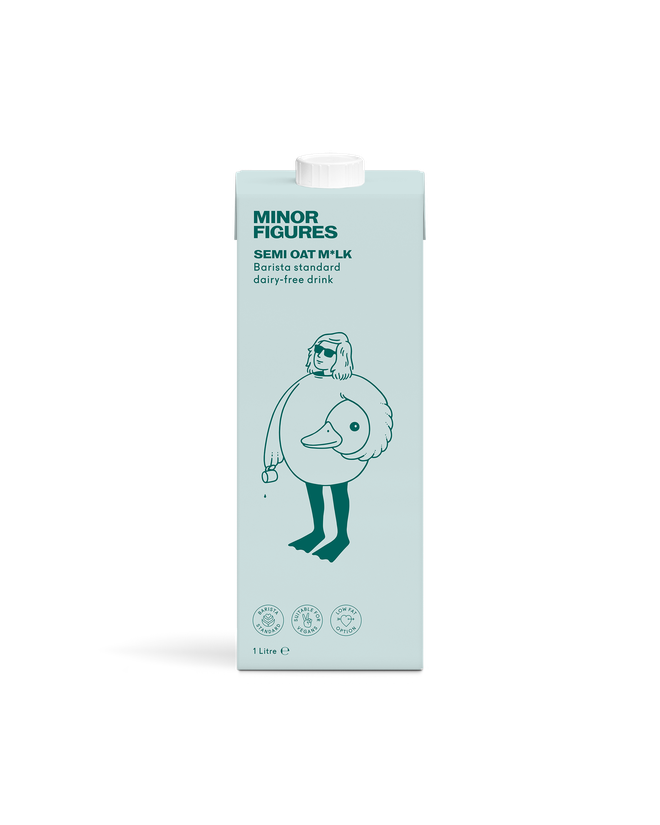 Minor figures are launching the UK's first ever semi barista oat milk, meaning that those looking to decrease their sugar intake will have more option when creating barista-style coffee.
It will be priced at £1.99 and available at Waitrose and Morrisons stores.
Subway vegan T.L.C (Tastes Like Chicken) sub and double chocolate cookie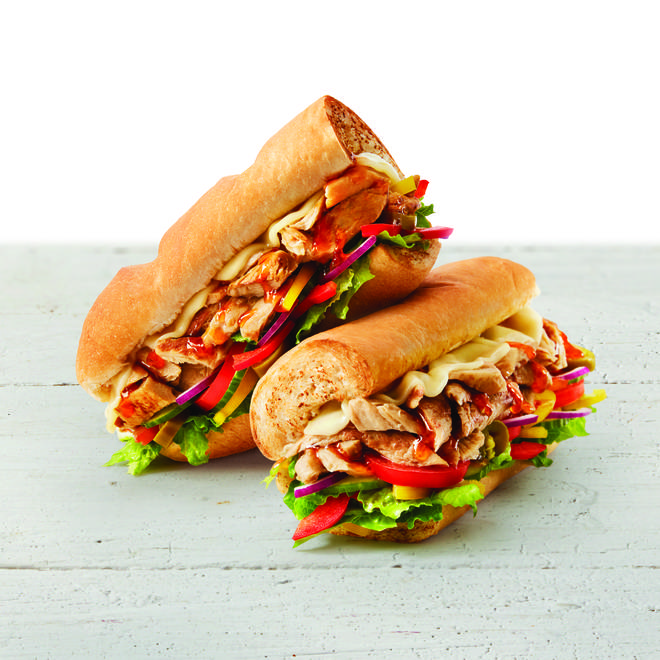 After the successful launch of their 'Meatless Meatball Marinara' earlier this year, Subway have now turned their attention to vegan chicken.
The vegan T.L.C (Tastes Like Chicken) sub is available in both 6-inch and footlong, and you can even add Violife vegan cheese.
What's more, Subway will also be launching a Vegan Double Choc Cookie to complement their range of plant-based subs.
They are available to buy now.
Starbucks Beyond Meat® Breakfast Sandwich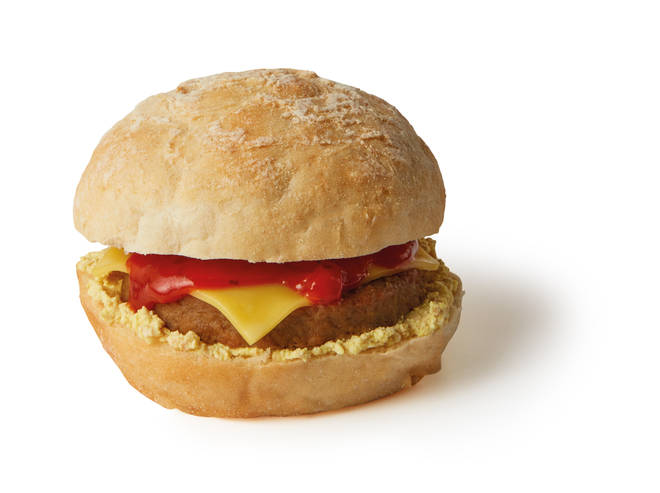 Coffee chain Starbucks have launched a limited edition vegan breakfast sandwich made with Beyond Meat, a highly popular and delicious meat substitute.
As well as the patty, it comes with tofu turmeric egg alternative and a slice of melted plant-based cheese.
It will be available from 5 January – 3 March in UK stores.
Heinz vegan sauces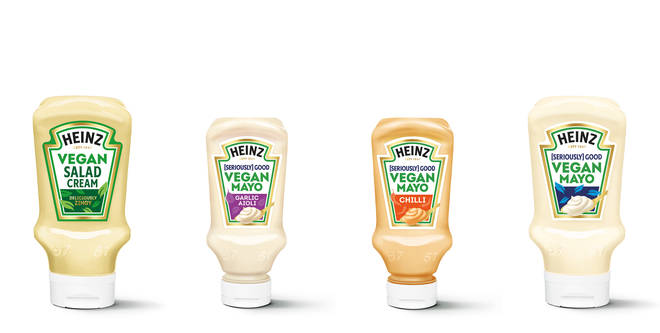 The days where vegans had to miss out on condiments like mayo and salad cream are long gone, and Heinz have just launched a range of new sauces that make accessing them easier than ever.
The new products are available to buy in Tesco, and cost £2.89.
Wicked Kitchen bakery products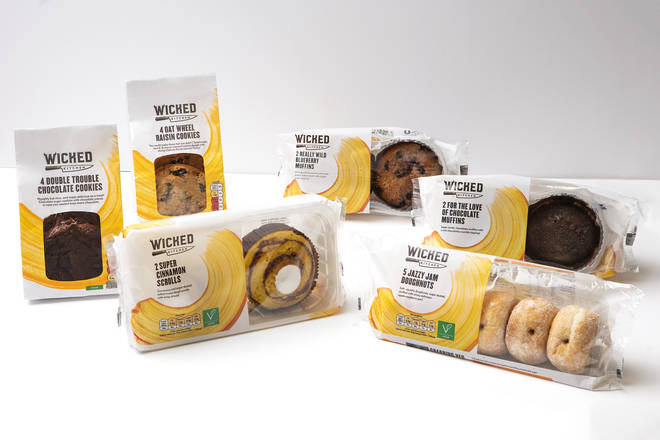 Wicked Kitchen is the ever-growing vegan range at Tesco, which has become hugely popular for plant-based offerings like bolognese, curries and stir fries.
And this January, Wicked Kitchen will introduce delicious bakery products like Jazzy Jam Doughnuts, Really Wild Blueberry Muffins, and Double Trouble Chocolate Cookies. The new products cost between £1.00 and £1.50.
Vegetarian Express vegan sashimi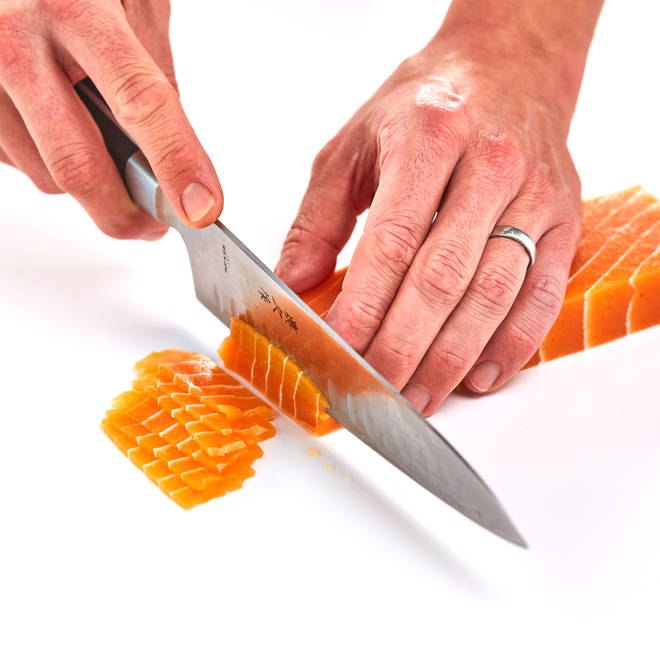 Vegetarian Express is now delivering a brand-new range of vegan seafood from Vegan ZeaStar, which includes 'tuna' and 'salmon' Sashimi and Shrimp.
For anyone who wants to try their hand at making vegan sushi this January - or any other vegan recipes - the website has more than 700 different ingredients to choose from that are all available with next day delivery when ordered before 4pm.
Naked Glory vegan meat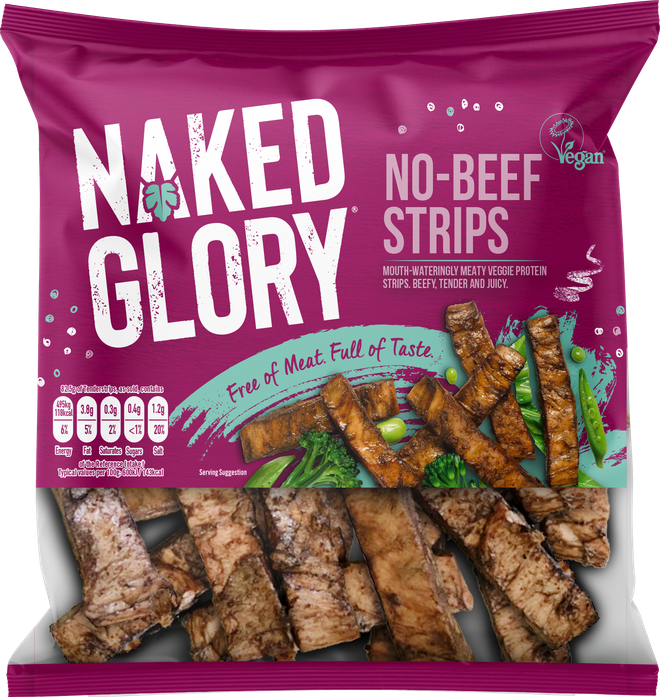 Naked Glory have added a two new additions to their plant-based 'meat' range - Chick'n Burgers and No-Beef Strips, which RRP at £2.75 and £2.50 respectively.
They are both available to buy at Sainsbury's.
Vegan Feast Box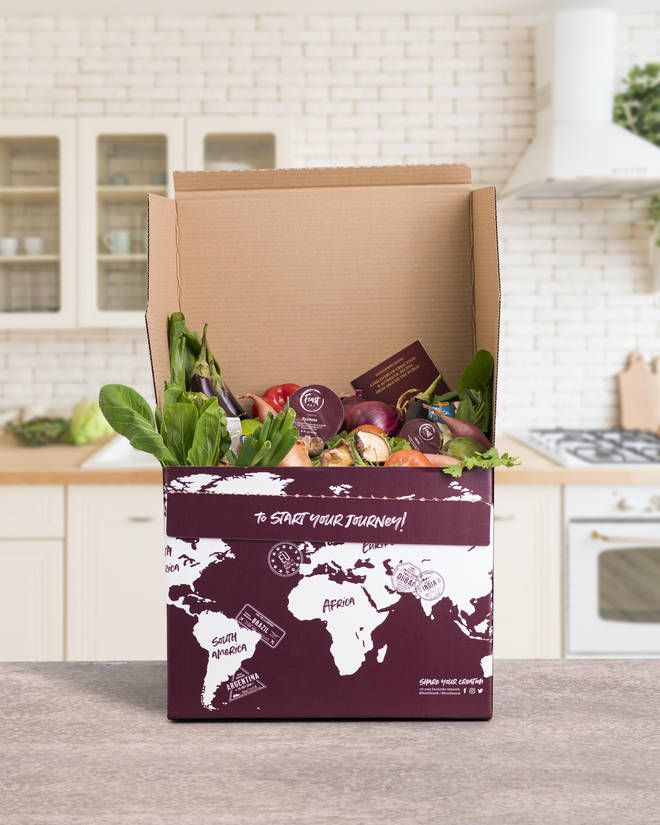 If you're looking to shake up your meal plan, global inspired recipe box Feast Box can help you rustle up your favourite dishes from around the globe.
You can enjoy fresh, authentic, high quality and ethically sourced ingredients and spices sourced from every continent.
It works by letting you pick from 12 new recipes each week, you then specify how many people you're cooking for, and they'll deliver all the pre-measured ingredients and step-by-step guides.
Vegan options include Roasted Cauliflower with Jewelled Cous Cous, Aubergine Katsu & Edamame Salad and Korean Fried Tofu.
Recipes start at £5.00 per person. Prices change depending on the recipe and how many people you're cooking for. You can find out more on their website HERE.
New Sausages from Heck
Sausage brand Heck have increased their plant-based range for 2021, introducing new sausages like Vegan Italia and Vegan Apple Chipolatas.
They both cost £2.50 a pack, and are available to buy at Sainsbury's.
Vivera Southern Fried Nuggets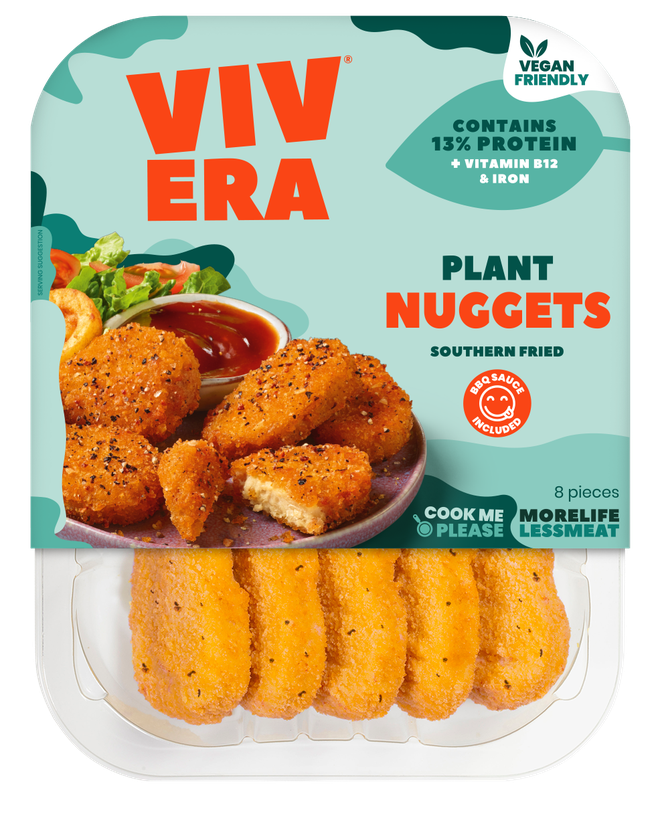 If you love the taste of chicken nuggets, you're going to love these alternatives even more.
The meat-like centre is encased in a crispy coating, seasoned with Southern style spices and it comes with a rich and smoky BBQ sauce.
The Southern Fried Nuggets are available in Sainsbury's for £3.00 and you can also get your hands on Lincolnshire Style vegan Sausages from the same range for £3.00.
Chicago Town pizzas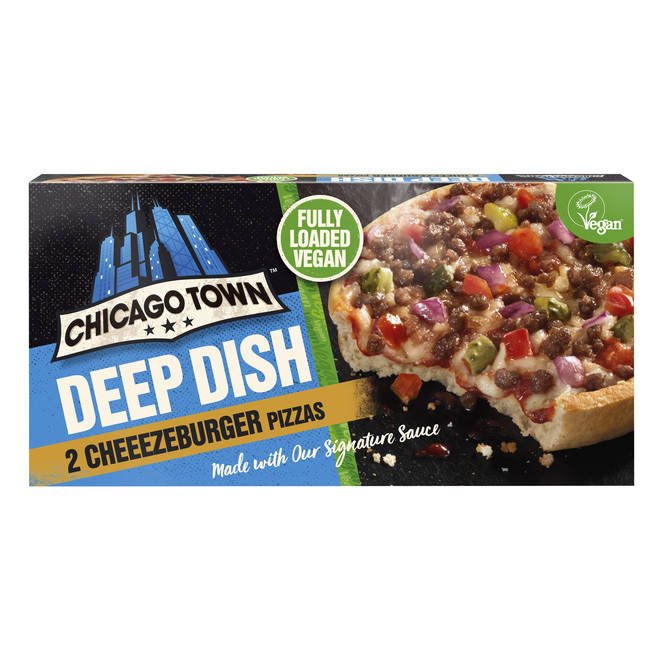 While you've been able to buy plant-based pizzas at mainstream restaurants for a while now, finding delicious frozen versions at the supermarket has often been a rarity.
Luckily, Chicago Town has come to our rescue with the launch of two new vegan pizzas - Vegan Deep Dish Cheeezeburger and Sticky BBQ Jackfruit.
Both are available to buy at supermarkets now, and cost around £2.50.
Breakfast en Bread Vegan Bread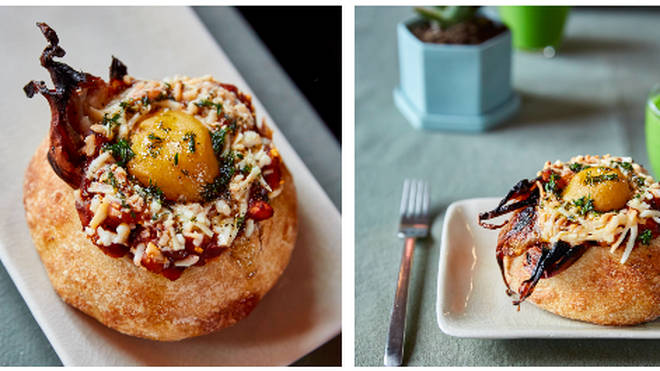 Breakfast en Bread have just launched their new Vegan bread available for nationwide delivery.
Each loaf comes with four different fillings and to celebrate Veganuary.
The signature vegan sourdough will be filled with fresh kale leaves and cannellini beans with a Passata sauce.
Oyster mushrooms and slow roasted banana shallot will be then topped with vegan mozzarella, preserved lemon before being finished with green herby sauce.
Each Breakfast en Bread can be ordered to anywhere in the UK and costs £14.50
Moving Mountains Fish Fingers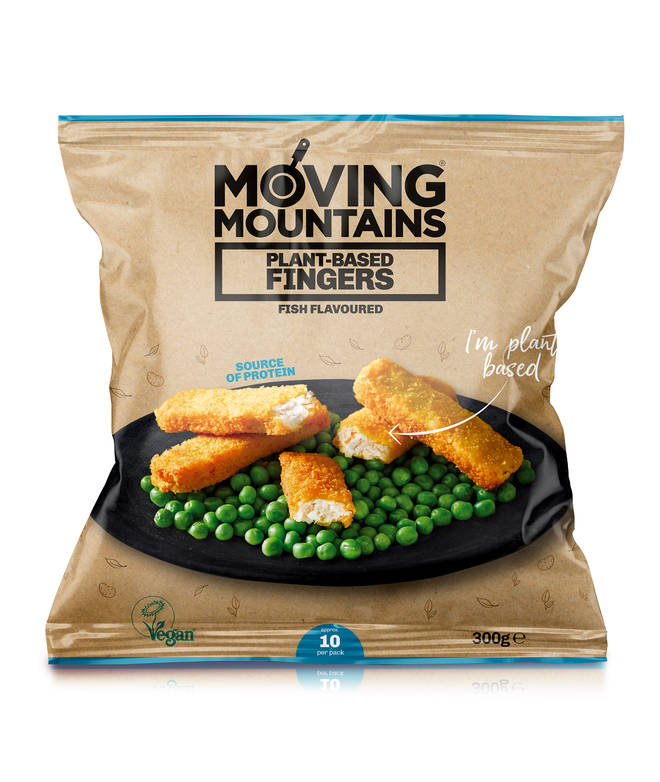 Moving Mountains have long been creating delicious plant-based meat substitutes, and their latest addition is a vegan take on fish fingers.
They are described as having a "succulent, flaky texture", and are very similar in taste to the real thing.
Visit their website for more information.
M&S Plant Kitchen launches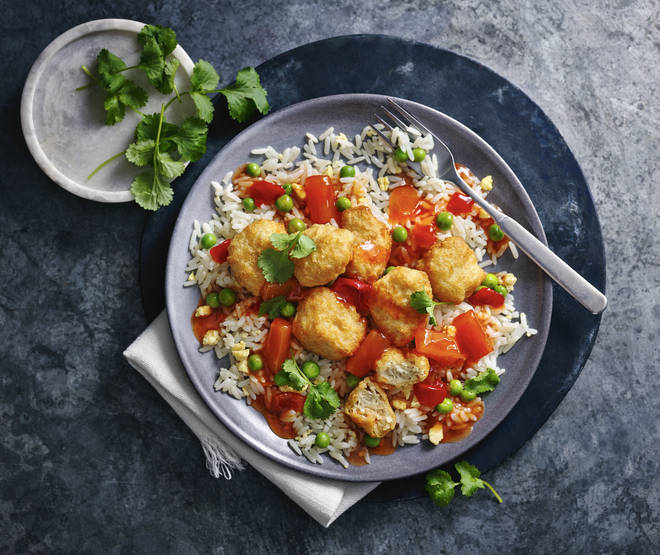 M&S have added a huge number of products to their ever-growing Plant Kitchen range, including a freshly-made vegan cookie, their own vegan cheese (including a delicious-looking Greek style version!), Sweet and Sour 'Chicken', No Fish Cakes and a Barista-style oat milk.
Visit their website for more information.
Violife Cocospread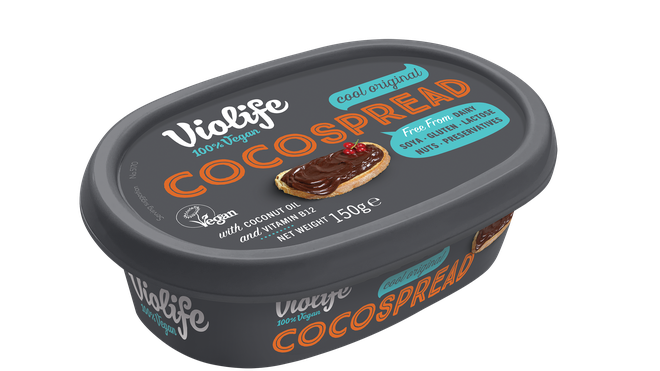 If you're after a new sweet toast topping this Veganuary, Violife's new and 100% vegan spread is perfect.
You can also use it for baking cakes, tarts, muffins and brownies, as well as putting on top of your breakfast pancakes.
The deliciously creamy spread is made without nuts, soya and palm oil and is available to buy now at Asda and Wholefoods.
It costs £2.40 and you can find out more on Violife's website.
Burger King Vegan Bean Burger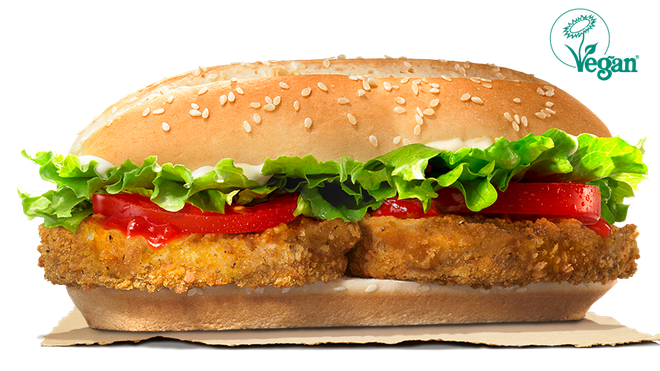 Burger King have launched the growing number of mainstream fast food outlets to launch their own vegan burger, and it looks incredible.
The Vegan Bean Burger is a vegan take on the veggie classic, and comes complete with two signature veggie patties on a toasted sesame seed bun, topped with fresh-cut lettuce, juicy tomatoes, ketchup and vegan mayo.
It costs around £4.59 on its own for £5.59 with a drink.
It will be available from 11 January.
Caroboo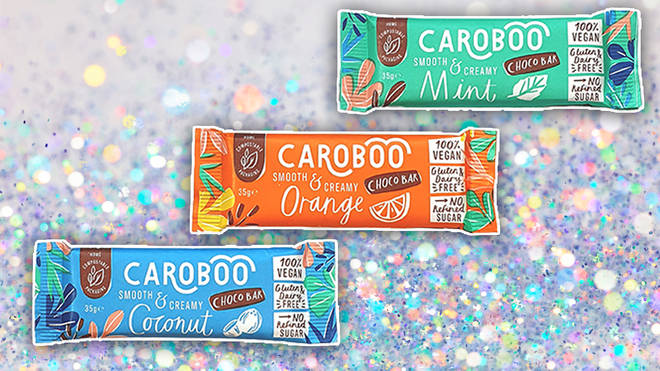 Caroboo is made using naturally sweet pods from the carob tree. No cocoa!
Native to the Mediterranean, Carob pods are edible, naturally sweet, highly nutritious, and can be used as a less-sugary alternative to chocolate.
The Caroboo bars come in three smooth and creamy flavours: mint, orange and coconut, and they are all vegan, gluten free, dairy free, caffeine free and contain no refined sugars.
Adding to their eco-credentials, Caroboo's packaging is 100% home compostable.
Visit their website, eatcaroboo.co.uk, for more information and stockists
Pleesecakes vegan cheesecake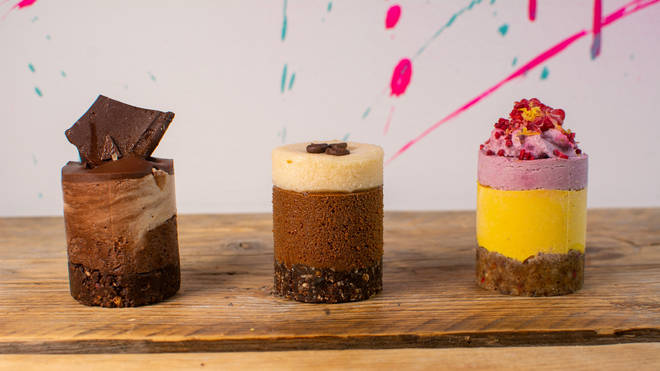 If you're after something sweet, Pleesecakes has got you covered with their 100% plant-based mini cheesecakes.
The three delicious new flavours include Lemon & Raspberry, Espresso Martini and Chocolate Hazelnut Fudge, all of which are made using natural, raw ingredients.
For all the chocolate lovers, the Chocolate Hazelnut Fudge even has a hazelnut Ferrero Rocher layer topped with popping candy chocolate shards and homemade vegan fudge.
The cheesecakes are available to pre-order for UK-wide delivery at www.pleesecakes.com.
Wahaca's new vegan menu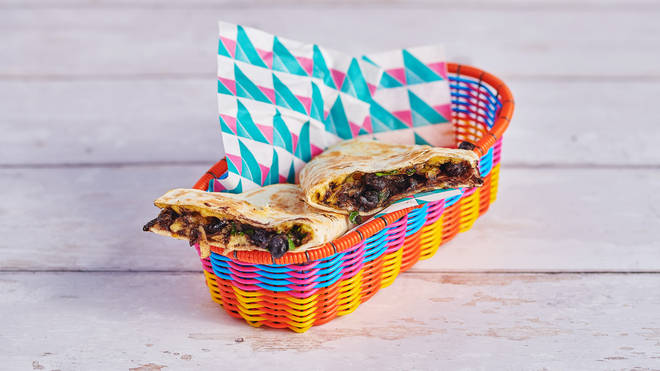 Wahaca has got a whole new list of delicious vegan dishes to try this Veganuary.
The vibrant new menu sees the restaurant partner with Violife to create vegan Nachos (£5.85), a Black bean & cheese quesadilla (£5.85) and a Mushroom enchilada (£11.05) - all made using Violife's vegan cheese.
There is also a Mexican falafel taco (£5.75) which features a smoky spiced chickpea and beetroot falafel served with caramelised onions and avocado salsa in two soft corn tortillas.
Check out their takeaway menu HERE!
Papa John's new vegan menu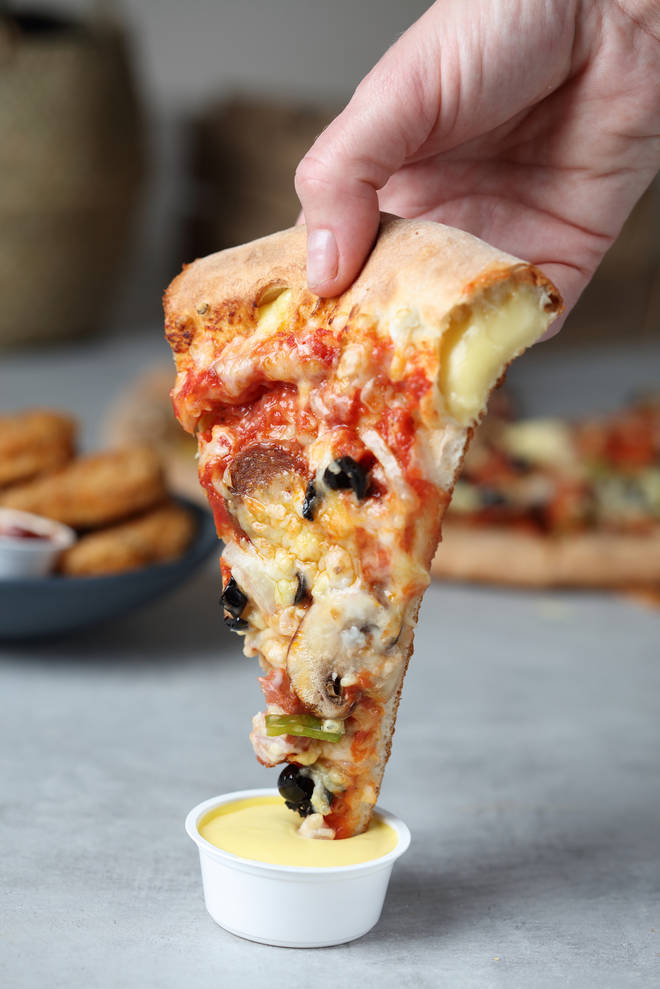 Papa John's were one of the first mainstream pizza takeaways to offer a plant-based version, and their range is unbelievably delicious.
This Veganuary, they have added a whopping three new items to their range - including an incredible vegan cheese stuffed crust and not-chicken bites.
They have also added the Alice Tai, a limited-edition pizza, created by Paralympic Gold medallist swimmer Alice Tai. It comes with a thin crust base, topped with vegan cheese, vegan sausage, chestnut mushrooms, fresh tomatoes, sweetcorn, onions, and black Herrera olives.
Visit their website for more information
Pret Vegan Swedish Meatless Hot Wrap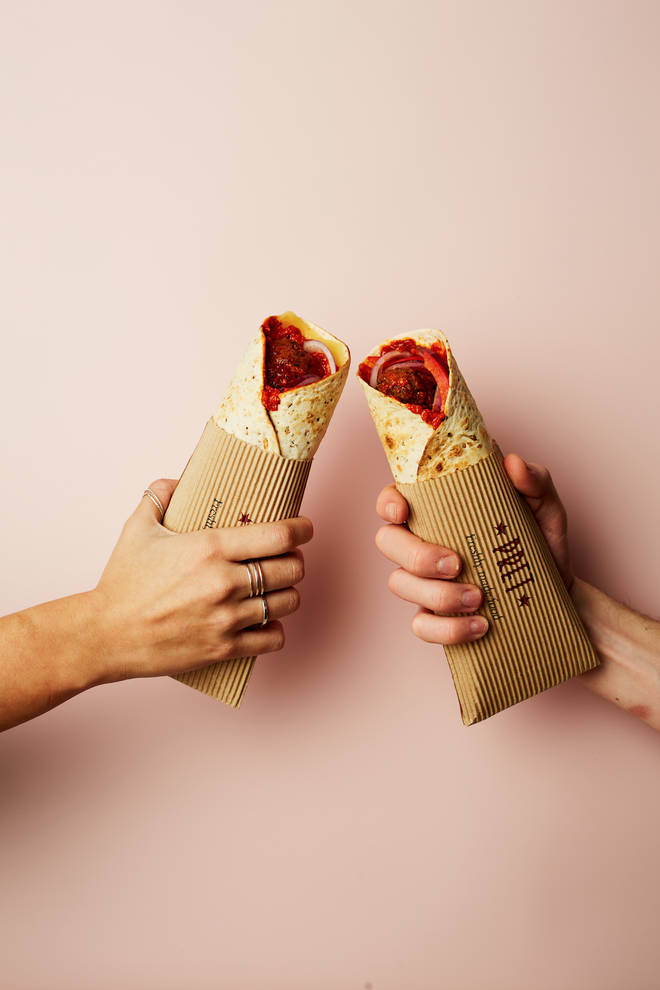 Pret have long been a front-runner when it comes to plant-based food, and even have a number of 'Veggie Pret' restaurants in both London and Manchester.
This Veganuary, Pret have become the first ever restaurant to completely replace a popular meat product with a non-meat version, without still stocking the original.
The Swedish Meatball Hot Wrap has gone totally vegan, and is now made with Meatless Farm mince.
The wraps are so delicious they keep selling out - so we recommend snapping one up quick!
It costs £4.25 and is available to buy at Pret.
Sainsbury's Plant Pioneers range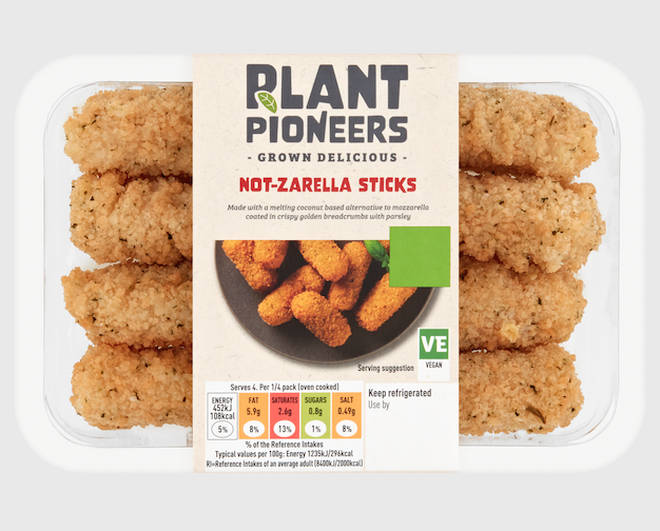 Sainsbury's have become known for their delicious vegan Plant Pioneers range, which they are expanding with a whopping 20 new products this January.
Delicious new offerings include No Steak Bakes, Not-Zarella Sticks, and No Prawn Tempura.
Visit their website for more information.
Squeaky Bean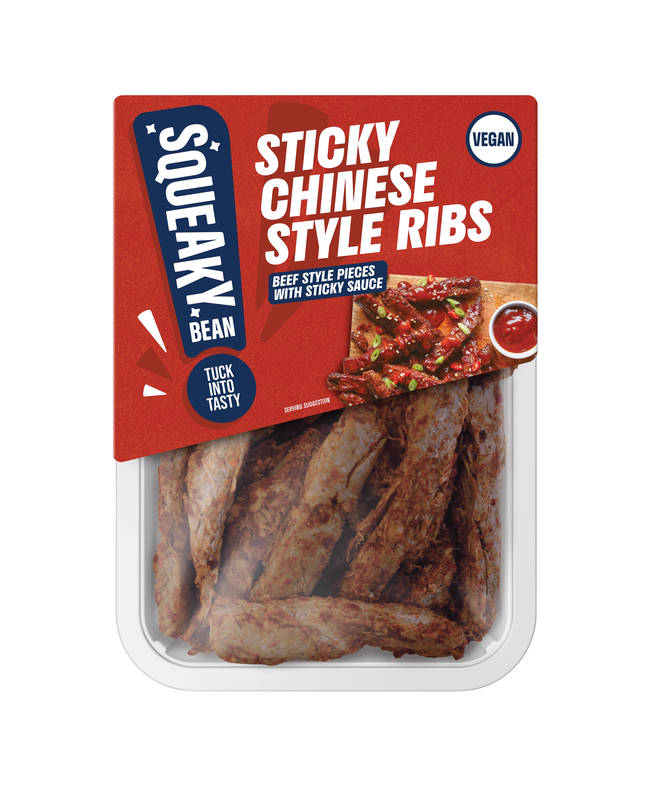 Squeaky Bean sell a range of mouthwatering vegan 'meats', and new additions to their line-up include a Katsu Curry and Chinese Style 'Ribs'.
The range is available to buy at Sainsbury's and Waitrose - visit their website for more information.
Horlicks Vegan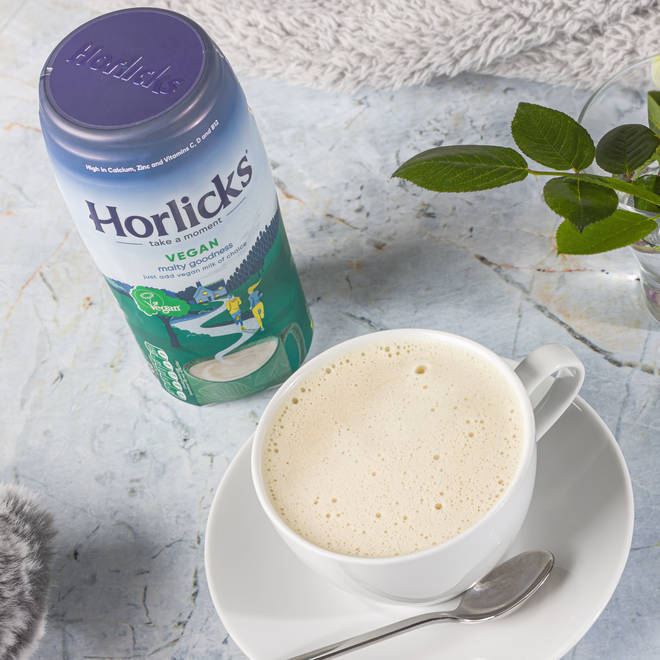 Horlicks have launched a dairy-free version of their beloved malted beverage, and the vegan formulation is based on the flavour of Horlicks Original - you just need to add your favourite dairy-free milk.
Horlicks Vegan costs £3.49 and is available to buy at Asda.
Visit their website for more information.
NOW READ:
The best vegan wine and Prosecco for Veganuary 2021