Wall Or Lake? Internet Left Baffled Over This Optical Illusion
23 May 2017, 11:11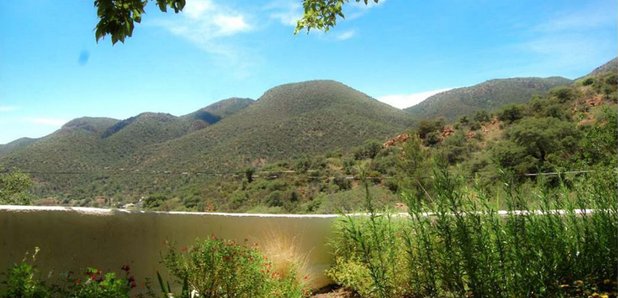 Forget about the blue and black or gold and white dress because the lake or wall debate is back to stress us out.
You may remember the optical illusion you can see above - is it a lake at the foot of the mountains or is it a wall?
Now the dilemma is back with this brand new conundrum circulating the internet.
We are so confused Is this a river or a wall? pic.twitter.com/OdCIHtaySN

— Jodel (@jodelapp) May 19, 2017
"We can't be certain," Jodel writes on Facebook. "The longer you think, the less clear it. What do you think?"
Some people looking at the photograph may see the block of solid colour in front of the mountain range is a wall, due to it's angle against the grass.
However, thanks to the decking on the left, just to the right of the orange block, some people believe it's a boat floating on the lake.
On Facebook, Gustaf Stanko says: "Schrödinger's wall. As long as you weren't in it you don't know if it's a wall, or a river. Or both."
Another user wrote: "River. Explains the wooden boat landing on the left of the picture. Wall would fade, and the angle is not true."
Hmm... We think we'll leave this one to you, thank you very much.