Walt Disney World Is Now Selling Wine Slush Puppies!
29 August 2017, 16:13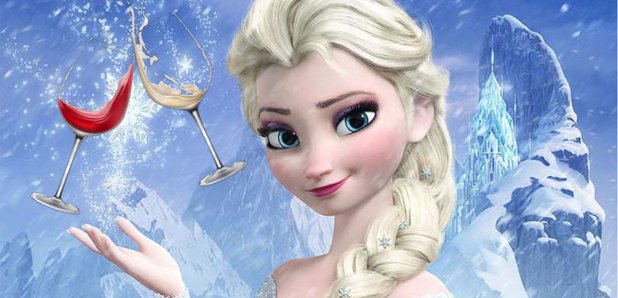 It really is the happiest place on Earth!
When you enter Walt Disney World in Florida it's easy to get drunk just off of the magical atmosphere and the amount of sugar in the toffee apples alone.
But they've just cranked things up a level and now offer WINE slush puppies for a suitably adult refreshment in the Orlando heat.
A French themed cafe - Amorette's Patisserie - in Disney Springs, the outdoor dining, shopping and entertainment area of the Walt Disney World Resort has just added the 'Strawberry Shiraz' slushie to their menu.
Ooh la la!
The perfect combination of red wine, strawberries and ice to cool you down after a long day of queueing to meet Disney princesses, a treat we think is well earned by parents who take their kids to the Disney parks!
The cafe also serves another iced alcohol treat called a 'Mango Muscat' which is white wine, mango and ice if red wine doesn't take your fancy.
This classy alternative to the bold blue colour slush puppies you might pick up at the local cinema would be the perfect pick me up before tackling the line for Space Mountain.
Although be advised, Magic Kingdom is a 'dry zone' meaning no alcohol is served in the entire park with the exception of the 'Be Our Guest' themed restaurant.
So don't try and take your slushie into the park as you won't be allowed, and nobody wants to see a drink that good get poured away.
Just enjoy one (or two) at Disney Springs before you go instead...et voila!