WATCH: Toby Anstis Has The Best Tips For A Perfect Summer BBQ!
28 July 2017, 16:44 | Updated: 12 July 2018, 13:59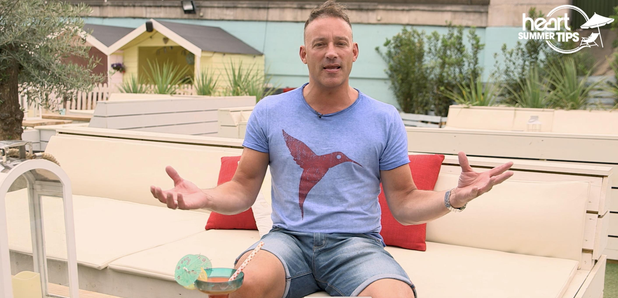 Toby shares his Heart Hacks for the perfect summer barbecue.
There is still plenty of summer to go and if you think you're barbecued out think again! Our very own Toby Anstis has come to the rescue with some genius barbecue hacks that you won't be able to wait to try.
Use a muffin tin to hold your condiments
No burger is complete without pimping it with some extras. To save making a mess, use a muffin tin to hold everything you need to make your burger a hit with guests - mayo, gherkins, ketchup, you name it!
Stuck for space on your BBQ?
Not everyone has the luxury of a huge BBQ set up in the garden but disposable ones work just as well. The only problem when it comes to one of those is space, but opt for kebabs to make maximum use of the space you have. As Toby says, "it's a meal on a stick!".
Play a game of drink fishing
We're not sure if Toby is joking here, but it's worth a try and definitely looks fun! Grab a fishing rod, cast a line into the drinks bucket and see what you pull out...it's drink lucky dip!