Watch a tourist get shoved out the way by a royal guard outside Windsor Castle
25 July 2018, 11:27 | Updated: 25 July 2018, 14:58
A tourist learned the hard way that wandering in to the path of a marching Queen's Guard isn't a wise move
A marching Queen's Guard showed no mercy as a tourist hopped the rope barrier and into his path as he walked the line outside Windsor Castle.
Dramatic footage shows a woman wearing a yellow dress almost hurtle to the ground as the guardsman gives her a fierce shove for being in his way.
The woman, who was seemingly hoping to get the perfect tourist snap, managed to stay on her feet as she clung onto someone who wasn't breaking the rules.
The Guard then continued his drill as if nothing had happened.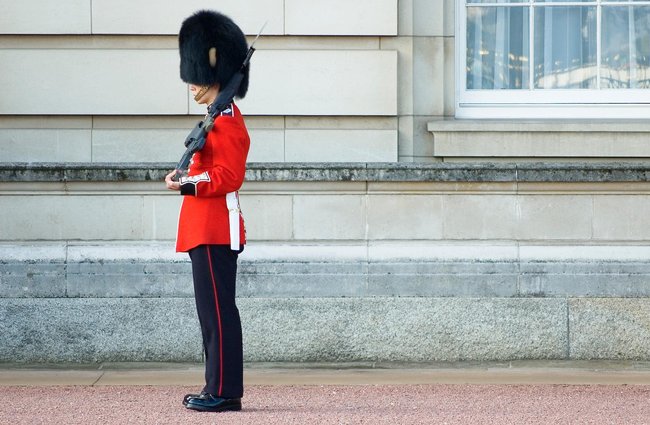 Credit: Getty
The Queen's Guards, who are famed for their distinctive red jackets and tall bearskins, are fully operational soldiers who serve to protect the likes of Windsor Castle, Buckingham Palace, St James's Palace and the Tower of London.
A spokesman told The Sun: "The Household Division is proud to guard Her Majesty and honoured that people come from around the world to watch our ceremonial spectacle.
"The ropes are there to protect both the public and our soldiers; please stay behind them."
WATCH! Proof that the Queen is Kate Middleton's style icon: