Doughnut Boards Are The Wedding Trend Sending Brides Crazy!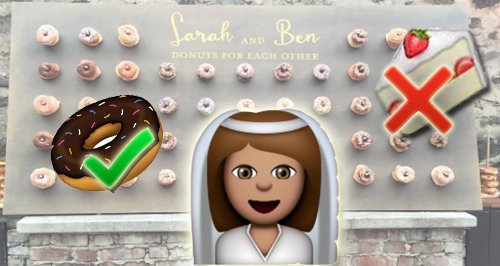 Wedding cakes are SO last year...
When it comes to weddings, it's so easy to go over budget easily when it comes to splurging on the perfect cake and decorations for your venue.
Well, now a cute new trend (albeit bizarre!) has become hot property amongst brides looking to give their weddings an edge when it comes to confectionary goods.
Doughnut walls are now the trendy new focal point at wedding receptions and baby showers.
While the likes of Kim Kardashian made headlines for her towering wall of flowers used as a backdrop for her wedding photos, these mouthwatering decorations see a string of perfectly decorated doughnuts mounted onto a huge board instead.
The brightly coloured baked goods are the perfect way to compliment your colour scheme and double up as a backdrop for photos and a much-needed snack stop after the hot dinner buffet runs out.
We're OBSESSED!