It now costs over £1,000 to attend a wedding in the UK
16 April 2018, 16:15 | Updated: 12 July 2018, 13:59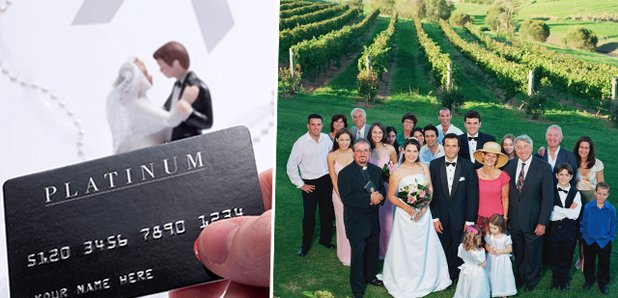 Being a wedding guest is not a cheap business!
If you find yourself feeling skint in the lead up to a friend or family's wedding, it's probably because you are.
A new study has revealed that the average cost of attending a wedding in the UK is now a whopping £1015.

Credit: Getty
The study, conducted by Provident, reveals that this pricey sum is the total cost of wedding gifts, new outfits, hair & make-up, childcare, transport and accommodation - as well as money for drinks on the night.
And of course the stag or hen do.
If you've got the coveted role as a bridesmaid, you could find yourself as much as £1058 out of pocket.
All of the above amounts to around 55% of the average monthly wage in the UK, so if you've got a couple of weddings over the summer months, maybe your dreams of a luxury holiday will have to wait.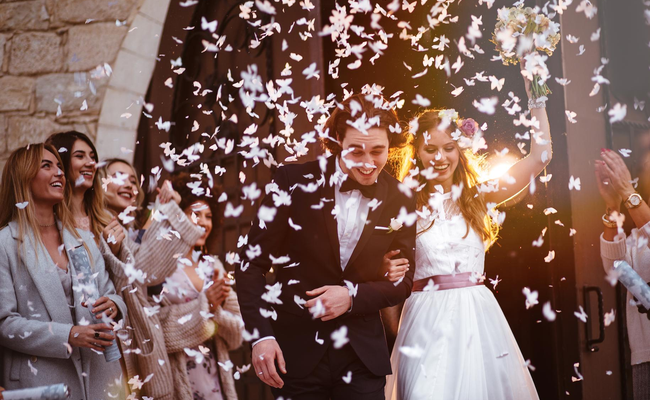 Credit: Getty
And it goes without saying that a wedding abroad is going to cost you even more - around £2050 to be precise. Naturally, this extra cost is down to the inclusion of paying for flights and probably needing more than one night's worth of accommodation.
If you're feeling faint at the thought of parting with all that money for SOMEONE ELSE'S big day, Provident have also put together a handy tip list on how to curb the spiralling costs.
You just need to tick all of the expenses that apply to you, and they'll churn out your estimated cost of skint-ness. Once you've finished freaking out you can then read their suggest options for reducing your outgoings.
Love may be blind, love may be an open door, but love definitely is NOT free!
WATCH! Waiter drops wedding cake in epic fail: