People are divided over THIS 'weightloss accessory'
22 March 2018, 12:47 | Updated: 22 March 2018, 13:43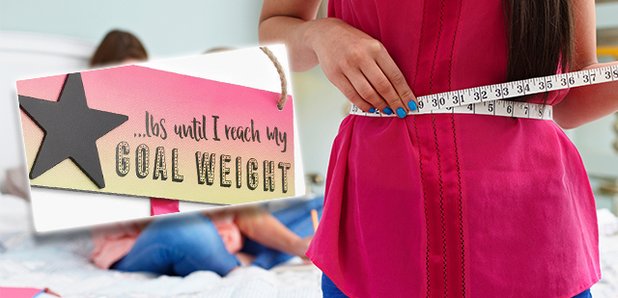 Boohoo.com is selling a chalkboard sign aimed at people wanting to lose weight.
A 'weight countdown hanging sign' being sold by Boohoo.com has caused controversy online.
The sign features a chalk star designed to be filled with the number of remaining pounds between you and your 'goal weight'.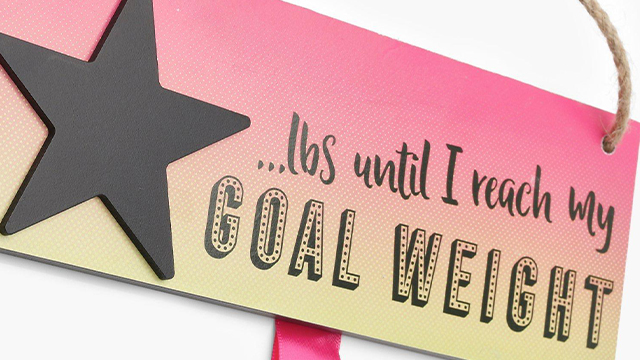 Credit: boohoo.com
It is reminiscent to the wedding countdown plaques engaged couples eagerly fill out to tick off the days until their big day.
But not everyone thinks that the motivational plaque is a positive idea.
One social media user voiced their disapproval by posting: "Like young girls need any more messages about needing to lose weight."
It comes at a time where the likes of social media channels are creating incredible pressure for people to look and behave a certain way, and many users are beginning to speak out about the unrealistic desires to live the "Instagram life".
WATCH: This husband's Instagram about his curvy wife spectacularly backfired:

Health experts are also encouraging people to worry less about what the scales say and more about how you look and feel. For starters, scales don't measure body mass, so if you're losing fat and gaining muscle it will automatically make you heavier, but in reality you're healthier.
From the time of day to your water retention levels, weight fluctuates for all sorts of reasons, so displaying it on a chalk board may not be the best thing to do.
Instead, experts are encouraging you to document your physique by checking your appearance at the same time every other day, or simply analyse whether your clothes start to feel looser. If the need to take a photo is there, it is recommended that you do it once a week, in the same light, striking the same pose, at the same time of day.