Can You See What's Wrong With This Holiday Snap?
7 June 2017, 15:34 | Updated: 12 July 2018, 13:59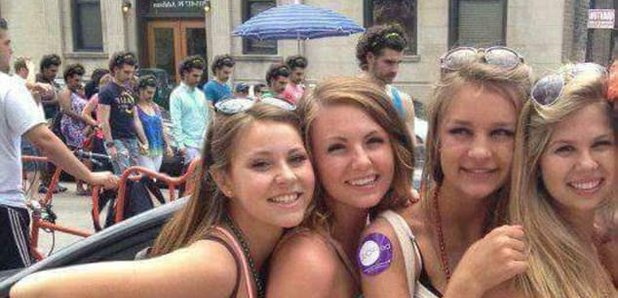 The snap has been making everyone scratch their heads as the overlook BIG issue with this photo.
The internet has been left baffled by a new picture that appears to show a group of girls on holiday together.
Looking closer though, there is something very strange about the snap.
Imgur user what047 shared the picture online with the caption: 'It took me forever to find what was wrong here...' and we'd have to agree!
We have to admit, we were scanning the photo thinking the focus would be around the four girls, however the issue is with the guys in the back.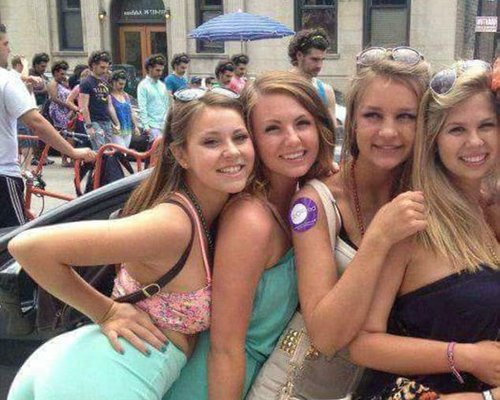 If you take a closer look, every single man strolling past in the background has the exact same head.

Unfortunately, it wasn't some scientific phenomenon, someone had craftily used their Photoshop skills to superimpose one man's head onto all nine bodies.
Each figure sports a curly head of hair with a neon headband in the snap - and internet users have been left shocked by how easy it is to miss the glaring Photoshop job!
Mystery solved!