WhatsApp's New Feature Means That You Can Now Do THIS!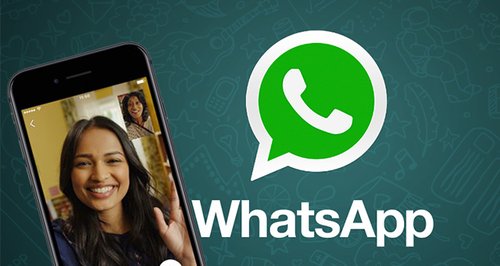 WhatsApp is launching its new video messaging feature in a move that will unite iPhone users with Android and Microsoft users.
Finally, WhatsApp has caught up with the rest of the world of social media and added this new feature to it's messaging service. That's right, they've added video messaging at last!
That means that finally Android users can connect with iPhone and Windows users via video message.
We've been waiting for this feature for months and today is the day that they announced it in a blog post.
This means that WhatsApp, which is owned by Facebook is now in direct competition with Apple's FaceTime, Microsoft's Skype and Google's Duo app.
"We're introducing this feature because we know that sometimes voice and text just aren't enough," WhatsApp's blog post read. "There's no substitute for watching your grandchild take her first steps, or seeing your daughter's face while she's studying abroad.
"And we want to make these features available to everyone, not just those who can afford the most expensive new phones or live in countries with the best cellular networks."
Because WhatsApp uses data rather than phone signal, it can be used over wifi and is favoured by those wanting to keep their phone bills down.
The news comes not long after the messaging service made it possible for users to tag group users in group chat and add stickers to messages, like Snapchat. Not to mention you can now send gifs over WhatsApp too!
Whatever will they think of next?