Don't Panic BUT Boots Are Scrapping Their £1 Meal Deal!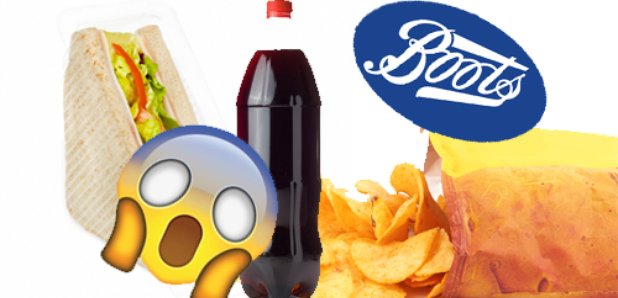 Our lunchtime love affair with the high street pharmacy has come to an end.
As if Valentine's Day wasn't already the most depressing day of the year, we've been given some news that's even more saddening.
Our beloved lunchtime fling with Boots has come to an end, now that the high street pharmacy has decided to scrap it's £1 meal deal.
The popular deal, which was available exclusively to O2 customers, allowed hungry punters the chance to binge on a sandwich, crisps and a drink for just a quid.
However, it's been announced that the O2 priority offer will come to an end next week.
Peckish customers will now be forced to shovel out £3 for their lunch and Twitter is in uproar!
Just gasped in horror as I realised the £1 Boots meal deal on @O2 ends next week. Got a lot of looks

— Megan Holland (@miggysworld) 13 February 2017
A devastating day. They're taking the o2 Boots £1 Monday meal deal away. My thoughts are with those affected at this difficult time.

— Lee Rainford (@hisroyalginger) 13 February 2017
This is a disaster! #O2Priority #RIP #BootsMealDeal pic.twitter.com/LOMS8pOiGn

— Adam Carter (@AdamlCarter) 13 February 2017
The £1 deal ends on February 20, according to the Mirror. A spokesperson told the paper that customers of O2 will still be able to enjoy other benefits in future.
They said: "We constantly review all the deals available on Priority which gives our customers access to some great offers that help them to save money.
"Customers can still enjoy access to other £1 lunch offers on Mondays by checking out the latest deals through the Priority app (subject to availability)."