Today Is The FINAL Day To Spend Your Old Fivers So Get Shopping!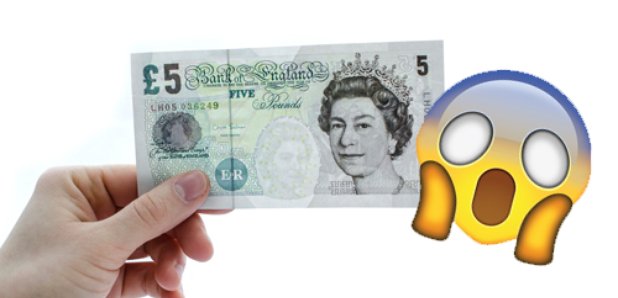 Yep, if you've ever had a reason to spend all your dosh, it's now because the paper five pound note will no longer be accepted as legal tender.
It seems that only yesterday, we were talking about the whacky new plastic note that would replace the paper fiver as the new legal tender.
After coming into circulation back in September 2016, it's hard to imagine living in a world where you can spill a pint on your fiver and it won't get soggy.
Well, today is the day that the old five pound notes will finally expire!
But there's no reason to panic too much! If you're not keen to splash all your cash then you can exchange your five pound notes in banks and Post Offices.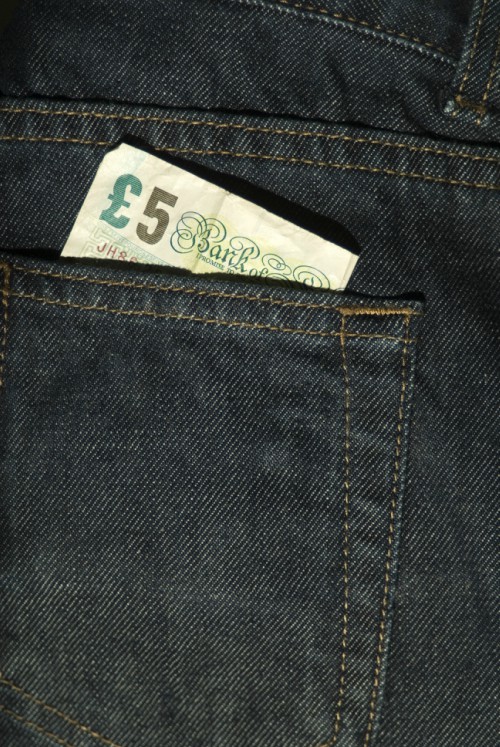 The Bank of England has said that all "notes retain their face value for all time." Phew! That certainly relieving to hear for those us have an old piggy bank collecting dust in a drawer somewhere.
21,835 paper five pound notes were replaced due to wear-and-tear in 2015 – the polymer ones were brought in to minimise the cost of replacement, though some activists were angered by the news that they contained animal fat.
Last year it turned out that micro-artist Graham Short had engraved four five-pound notes with tiny portraits of Jane Austen and distributed them in Wales, Scotland, Leicestershire and Northern Island – they are so rare that they are worth £50,000. Three have been found – one was sold on eBay for above asking price at £60,000 – but there's still another on the loose. Keep you're eyes peeled!
You've got as long as you like to swap those paper fivers at the bank and post office, but you'll get a funny look in the shops from May 5.
Happy spending!